SIFMA's leadership brings together a diversity of expertise from both the private and public sectors.
Kenneth E. Bentsen, Jr.
President and CEO
Mr. Bentsen is President and CEO of SIFMA. Mr. Bentsen is also Chair of the International Council of Securities Associations (ICSA), Co-Chair of the British American Finance Alliance (BAFA), a coalition of 19 British and American trade associations and industry bodies representing both financial and professional services, and Chairman of Engage China, a coalition of 12 U.S. financial services trade associations united in support of high-level engagement with China. Previously, Mr. Bentsen served as President, and earlier as the Executive Vice President of Public Policy and Advocacy for SIFMA, responsible for SIFMA's legal, regulatory, and legislative affairs and advocacy initiatives. Mr. Bentsen has also served as CEO of the Global Financial Markets Association (GFMA), SIFMA's global affiliate.
Prior to joining SIFMA, Mr. Bentsen was president of the Equipment Leasing and Finance Association (ELFA), where he led the 700-member financial services trade association representing commercial and investment banks, financial services companies and manufacturers in the commercial finance sector. From 2003 to 2006, Mr. Bentsen was a Managing Director at Public Strategies, Inc. where he was a strategic and management consultant principally to the firm's financial services clients.
From 1995 to 2003, Mr. Bentsen served as a Member of the United States House of Representatives from Texas, where he sat on the House Financial Services Committee (and its predecessor House Banking and Financial Services Committee), and separately on the House Budget Committee. Mr. Bentsen was an active participant in the drafting and enactment of the Sarbanes-Oxley Act, the Gramm-Leach-Bliley Act, the Terrorism Risk Insurance Act and the Commodities Futures Modernization Act. During his tenure in the Congress, he played an active role in legislation and oversight of regulations affecting bank and thrift charters, federal deposit insurance, securities law, derivatives, and the federal government sponsored enterprises (Fannie Mae, Freddie Mac, and the FHLB system). Mr. Bentsen was also instrumental in the passage of the landmark Balanced Budget Act of 1997, particularly with respect to health care policy.
Prior to his service in Congress, Mr. Bentsen was an investment banker at George K. Baum & Co. and previously Drexel, Burnham Lambert, Inc., where he specialized in municipal and mortgage finance.
Mr. Bentsen is a Trustee of the Hirshhorn Museum and Sculpture Garden of the Smithsonian Institution, the Bryce Harlow Foundation and the Center for Congressional and Political Studies at the American University. He also serves on the boards of the United States Capitol Historical Society and the Committee on Capital Markets Regulation.
Mr. Bentsen has a B.A. from the University of St. Thomas and an M.P.A. from American University.
Joseph L. Seidel
Chief Operating Officer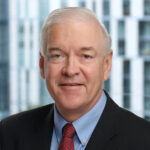 Mr. Seidel is Chief Operating Officer of SIFMA. He manages the day-to-day operations of the Association, including core legal, regulatory, business practices, public policy and communications activities.
Prior to joining SIFMA, Mr. Seidel was a Managing Director and Senior Counsel for Credit Suisse Securities (USA), based in Washington, D.C.  He was Head of U.S. Public Policy and led firm efforts related to U.S. federal regulatory, legislative and agency matters.
Prior to joining Credit Suisse, he was a partner and co-head of the financial institutions practice of the Washington law firm Williams & Jensen. There he represented major financial institutions on a wide range of Washington legal, legislative and regulatory policy matters.
Before entering private practice, Mr. Seidel worked on Capitol Hill for approximately ten years and was Republican General Counsel to the House Banking & Financial Services Committee. He was responsible for all legal matters involving the Committee including, legislative drafting, policy oversight and investigations. He also worked at the FDIC where he was an Honors Attorney before leaving for Capitol Hill in 1987.
He served on the 2000 Treasury Transition Advisory Committee and is a member of the Maryland Bar, as well as numerous professional associations. He has previously also served on the Institute of International Banker's Board of Trustees, the American Swiss Foundation Board of Directors, the Conference of State Bank Supervisors' International Bankers Advisory Board and the US Chamber of Commerce's International Policy Board.
Mr. Seidel has a B.A. in Economics from Johns Hopkins University; a M.Sc. in Economics from the London School of Economics; and a J.D. from American University.
Saima S. Ahmed
Executive Vice President and General Counsel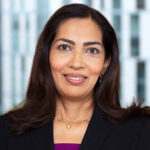 Saima S. Ahmed is Executive Vice President and General Counsel at SIFMA. She oversees SIFMA's legal, compliance and litigation matters and leads our exceptional team of internal lawyers.
Previously, Ms. Ahmed served as Senior Director, NYSE Regulation and Head of the Market Watch and Corporate Actions groups at the New York Stock Exchange. She has held senior leadership roles across the financial and regulatory community during her career including serving as Deputy Head of the Surveillance & Investigations group in NYSE Regulation at NYSE and a Senior Enforcement attorney at the U.S. Securities and Exchange Commission. Ms. Ahmed also was appointed to the Department of Justice as a Special Assistant U.S. Attorney for the Southern District of New York. Previously, Ms. Ahmed was an attorney at Sidley Austin LLP representing financial services clients as a litigator before federal and state courts and the DOJ, SEC, CFTC, and FINRA.
Ms. Ahmed has a B.S. in Industrial and Labor Relations from Cornell University and a J.D. from George Washington University Law School.
Salvatore Chiarelli
Executive Vice President, Head of Conferences and Events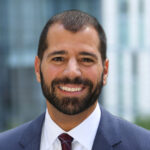 Mr. Chiarelli is Executive Vice President, Head of Conferences and Events at SIFMA. He brings an extensive background in building brand experiences through meetings and event management, sales, sponsorships, and marketing. Additionally, he is responsible for SIFMA's Societies functions.
Prior to joining SIFMA, Mr. Chiarelli served as Conference Director for The Risk and Insurance Management Society (RIMS), managing and leading educational development efforts of the organization's events division and user pay offerings, which included a 12,000+ citywide conference and convention for risk management and commercial insurance professionals.
Before joining RIMS, Mr. Chiarelli was a Program Event Manager for Microsoft's US-NY Region, overseeing the production and launch of the Office XP, Windows XP, Xbox and Pocket PC worldwide launch events.
Prior to positions in the conference and convention industry, Mr. Chiarelli was Vice President, Commercial Lending in middle market banking divisions at Chemical Bank, NatWest and Fleet Bank.
Mr. Chiarelli holds a BS in Banking and Money Management from Adelphi University and is a successful graduate of Chemical Bank's Credit Management Training Program.
Cheryl Crispen
Executive Vice President, Communications and Marketing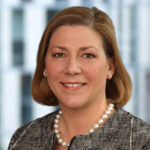 Ms. Crispen is the Executive Vice President of Communications and Marketing for SIFMA.
Prior to joining SIFMA, Ms. Crispen was Senior Vice President of Communications and Marketing for the Mortgage Bankers Association (MBA). At MBA, she was responsible for MBA's external and internal communications programs, including directing relations with the national media; developing speeches and presentations for MBA's leadership; marketing of the association's products, services and membership; and overseeing all aspects of publishing the association's monthly magazine and online newsletters.
Before joining MBA, Ms. Crispen was Vice President of Public Affairs for the Export-Import Bank of the United States, where she was responsible for developing and implementing strategic communications and public outreach programs, managing the bank's external and internal communications and developing overall bank positioning.
Previously, Ms. Crispen was Vice President of Global Marketing and Communications at JPMorganChase, where she developed brand positioning and direct marketing programs as well as managed global advertising, media outreach, Internet design and content, client publications, speakers bureau, investor relations and internal communications. Prior to JPMorganChase, she was Vice President of Global Communications for The Estee Lauder Companies Inc., where she developed and executed strategic communications and marketing programs.
Ms. Crispen has extensive government experience having served as primary media spokesperson for international trade policy as Director of Public Affairs for the U.S. Department of Commerce, where she formulated public affairs strategy for 200 offices worldwide. She also served as chief spokesperson for domestic finance at the U.S. Department of the Treasury, where she formulated and implemented public affairs strategies relating to domestic finance issues such as banking, government securities, the stock market, taxes, the budget and money laundering. She has worked on several national presidential campaigns dealing with media relations, opposition research and advertising.
Ms. Crispen began her career at Hill and Knowlton Public Affairs Worldwide and has served on numerous national political campaigns. She graduated from the University of Colorado in Boulder with a bachelor's degree, double-majoring in international economic affairs and political science. She also attended the University of Pittsburgh's study abroad program involving travel and study in 11 foreign countries.
David Krasner
Chief Financial and Chief Administrative Officer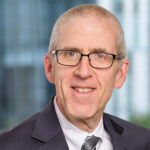 Mr. Krasner is the Chief Financial and Chief Administration Officer for SIFMA. He joined the Association in October 2008. Mr. Krasner brings nearly 25 years of experience in finance, audit, business management, and administrative services. He is responsible for SIFMA's finance, technology, human resources, and facilities management functions.
Prior to joining SIFMA, Mr. Krasner held finance positions at both UBS and JP Morgan Chase specifically in the areas of Fixed Income Finance, Asset Management and Corporate and Administrative Services. Additionally, he worked for the Securities Industry Association – the predecessor association to SIFMA – from 1995 to 1998. Prior to positions in the financial services industry, he was the controller of an application development firm as well as an auditor at the accounting firm of JH Cohn and Company.
Mr. Krasner, a CPA, holds a BA in Economics from Rutgers University.
Josh Wilsusen
Executive Vice President, Advocacy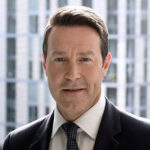 Josh Wilsusen is Executive Vice President of Advocacy at SIFMA. Prior to joining SIFMA, Mr. Wilsusen led Ally Financials' Washington, D.C. office as Managing Director, Deputy General Counsel and Head of Government Relations. Prior to Ally, Mr. Wilsusen was Executive Director of Government Relations at Morgan Stanley. He previously worked on Capitol Hill as Counsel to the House Financial Services Committee under Chairman Michael Oxley (R-OH).
Prior to his work at the House Financial Services Committee, Mr. Wilsusen was a corporate and litigation attorney at two Am Law 50 firms in New York and Washington, D.C., Pillsbury Winthrop Shaw Pittman and Baker McKenzie. Josh earned his B.A. from Williams College and his J.D. from Georgetown University Law Center.