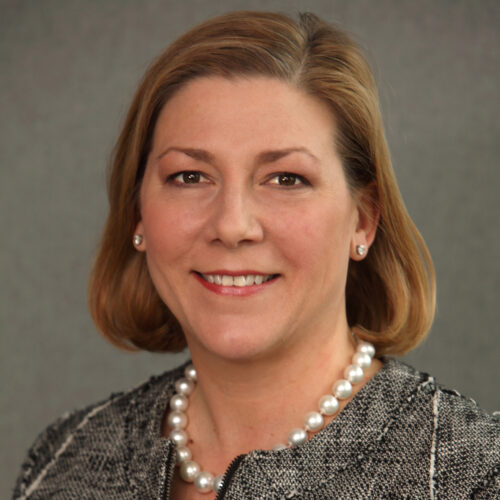 Cheryl Crispen
Ms. Crispen is the Executive Vice President of Communications and Marketing for SIFMA. In this role, she is responsible for providing strategic counsel for SIFMA's brand and communications efforts; including corporate branding, brand marketing, media relations, digital and social media, advertising and executive development programs.
Prior to joining SIFMA, Ms. Crispen was Senior Vice President of Communications and Marketing for the Mortgage Bankers Association (MBA). At MBA, she was responsible for MBA's external and internal communications programs, including directing relations with the national media; developing speeches and presentations for MBA's leadership; marketing of the association's products, services and membership; and overseeing all aspects of publishing the association's monthly magazine and online newsletters.
Before joining MBA, Ms. Crispen was Vice President of Public Affairs for the Export-Import Bank of the United States, where she was responsible for developing and implementing strategic communications and public outreach programs, managing the bank's external and internal communications and developing overall bank positioning.
Previously, Ms. Crispen was Vice President of Global Marketing and Communications at JPMorganChase, where she developed brand positioning and direct marketing programs as well as managed global advertising, media outreach, Internet design and content, client publications, speakers bureau, investor relations and internal communications. Prior to JPMorganChase, she was Vice President of Global Communications for The Estee Lauder Companies Inc., where she developed and executed strategic communications and marketing programs.
Ms. Crispen has extensive government experience having served as primary media spokesperson for international trade policy as Director of Public Affairs for the U.S. Department of Commerce, where she formulated public affairs strategy for 200 offices worldwide. She also served as chief spokesperson for domestic finance at the U.S. Department of the Treasury, where she formulated and implemented public affairs strategies relating to domestic finance issues such as banking, government securities, the stock market, taxes, the budget and money laundering. She has worked on several national presidential campaigns dealing with media relations, opposition research and advertising.
Ms. Crispen began her career at Hill and Knowlton Public Affairs Worldwide and has served on numerous national political campaigns. She graduated from the University of Colorado in Boulder with a bachelor's degree, double-majoring in international economic affairs and political science. She also attended the University of Pittsburgh's study abroad program involving travel and study in 11 foreign countries.
Committees