SIFMA's Board of Directors manages the business and affairs of the Association. Board members are either the chief executive officer of a SIFMA member firm, or a designee of such chief executive officer. All Board members have the authority to represent the views of their firms and are elected on a staggered basis by the SIFMA membership.
Officers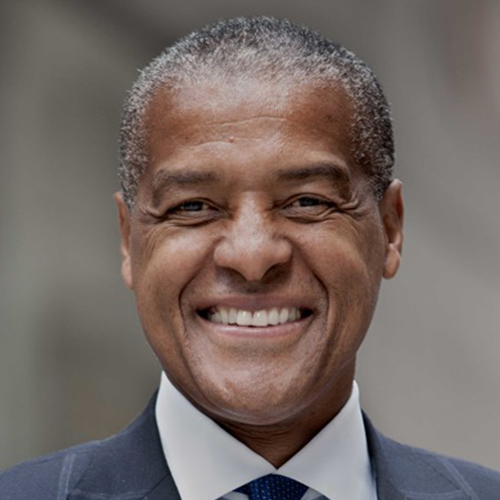 Chair
Jim Reynolds
Chairman & Chief Executive Officer
Loop Capital Markets LLC
2022 Board at Large
Kevin Bailey
Global Head of Regulatory Affairs
Citi
Kenneth E. Bentsen, Jr.
President and CEO
SIFMA
Ken Cella
Principal, Branch Development
Edward Jones
Laura Peters Chepucavage
Managing Director, Head of Global Financing and Futures
BofA Securities
Michael Durbin
President
Fidelity Institutional
Matthew K. Enyedi
Managing Director, Business Solutions
LPL Financial
Gary Hall
Partner – Head of Investment Banking
Siebert Williams Shank & Co.
Robert Hawley
Chief Executive Officer of CIB Americas
BNP Paribas
Jeb Hensarling
Executive Vice Chairman
UBS Americas
Lisa Kidd Hunt
Executive Vice President, International Services
Charles Schwab & Co., Inc.
Gary Kane
Co-Head of ICG Americas & Head of Securitized Products Sales in the Americas
Deutsche Bank
Michael E. Kisber
President
FHN Financial
Andrew Komaroff
Chief Operating Officer
Neuberger Berman Group LLC
Ronald J. Kruszewski
Chairman of the Board of Directors and CEO
Stifel Financial Corp.
David Lefkowitz
Managing Director, Securitised Products Group
J.P. Morgan Chase & Co.
Charlotte McLaughlin
President & CEO
PNC Capital Markets
Thomas C. Merchant
General Counsel
Franklin Templeton
Craig Messinger
CEO
Virtu Financial
Joe Nadreau
Head of Independent Brokerage & Platform Services
Wells Fargo Advisors
Robert Popowski
Head of Sales, Trading and Research
Truist Securities
Douglas W. Preiser
Chief Operating Officer
KeyBanc Capital Markets, Inc.
Jamie Price
President and Chief Executive Officer
Advisor Group, Inc.
Samuel A. Ramirez Jr.
President & CEO, Ramirez Asset Management, Senior Managing Director
Samuel A. Ramirez & Company, Inc.
Brendan T. Reilly
Head of US Government Relations & Regulatory Policy
Barclays
Paul Reilly
Chief Executive Officer
Raymond James Financial
Jim Reynolds
Chairman & Chief Executive Officer
Loop Capital Markets LLC
John F. W. Rogers
Executive Vice President
Goldman Sachs & Co.
Jeffrey Rosen
Managing Director & COO, Americas Global Markets
Société Générale
Claire Santaniello
Managing Director, Head of Operations
BNY Mellon / Pershing
Andy Saperstein
Co-President of Morgan Stanley
Head of Morgan Stanley Wealth Management
Peter W. Schneider
President
Primerica
Deb Schoneman
President
Piper Sandler
Nomita Chopra Singh
Managing Director, Credit Suisse
COO, CSH USA
Mark Steffensen
Senior Executive Vice President & General Counsel
HSBC
Joseph E. Sweeney
President, Advice & Wealth Management, Products and Service Delivery
Ameriprise Financial, Inc.
Ryan Taylor
Managing Director, U.S. Head of Capital Markets Compliance
RBC Capital Markets, LLC
James Wallin
Senior Vice President
AllianceBernstein
Kashif Zafar
Head of the Global Markets Division for the Americas
Credit Agricole
Board Subcommittees
Six subcommittees of the Board of Directors oversee SIFMA's standing committee agendas and functions. These Board subcommittees review committee priorities with committee leadership, enhancing the Board's engagement with priority setting and committee operations.
Asset Management Subcommittee
Contact: Lindsey Keljo
Capital Markets Subcommittee
Contact: Rob Toomey
Legal & Compliance Subcommittee
Contact: Ira Hammerman
Operations & Technology Subcommittee
Contact: Tom Price
Private Client & Wealth Management Subcommittee
Contact: Kevin Carroll