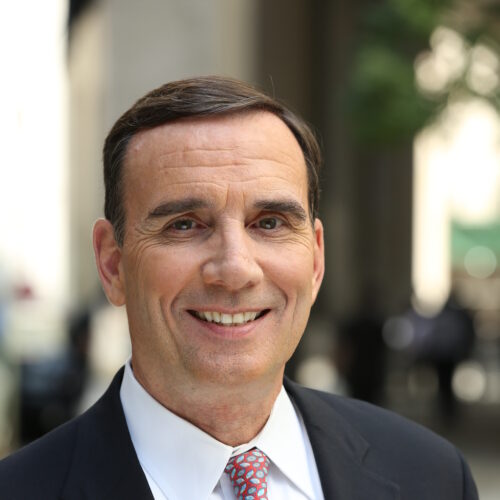 Thomas M. Wagner
Tom Wagner is Managing Director of Financial Services Operations for SIFMA.
Tom is a recognized expert and innovative thought leader in the Cyber and Business Continuity Management space with over 25 years of experience as a management consultant and technology executive. During his career, Tom led cyber and business continuity planning initiatives for global securities firms, banks, hedge funds, asset managers, clearing corporations, custodians and exchanges in over 25 countries around the world.
Tom serves as Vice Chair of the Financial Services Sector Coordinating Council (FSSCC), is a member of the Executive Advisory Council for the FS-ISAC Business Resiliency Committee and serves on the Advisory Board for BC Management, Inc., the world's leading business continuity benchmarking firm.
At SIFMA, Tom is responsible for cyber and BCP programs and drives global policy and advocacy initiatives for regulatory harmonization, penetration testing, crisis management and industry exercise programs such as Quantum Dawn. Tom manages several Board-level and strategic cyber and BCP committees involving over 1000+ SIFMA members. Tom is also an advisor to the Sheltered Harbor initiative.
Prior to SIFMA, Tom developed and led Citi's Internal Audit Global Center of Excellence for business continuity planning, was Head of BCP and Interim CISO for the BATS/Direct Edge Stock Exchanges and a Managing Vice President (MVP) at Gartner where he led their global enterprise risk consulting practice comprising business continuity, regulatory compliance and information security.
Prior to Gartner, Tom was a management consultant with Booz Allen Hamilton. While at Booz Allen, Tom consulted to the President's Commission for Critical Infrastructure Protection (PCCIP), the White House Critical Infrastructure Assurance Office (CIAO / Homeland Security) and Intelligence Communities where he helped develop strategies to protect the financial services industry from physical and cyber terrorism.
Tom began his career at AT&T Bell Laboratories as an assembly language programmer, designing and building distributed computing technologies and connectivity algorithms.
Tom has a Master's Degree in Computer Science from New York University and a Bachelor of Science degree in Math and Computer Science from Brooklyn College.
Committees