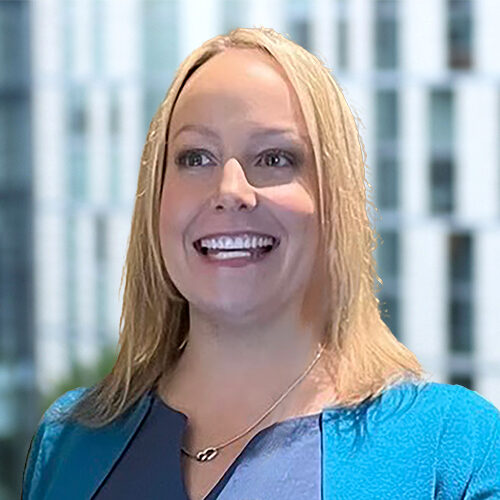 Katie Kolchin, CFA
Ms. Kolchin is an experienced research analyst, proficient in sell side equity and fixed income research. She has extensive global capital markets industry knowledge garnered through a unique set of professional experiences. Currently, she is the Director of Research at SIFMA, running the team performing the data and analysis work for the firm, as well as creating and authoring the SIFMA Insights research brand. Here she capitalizes on her background to identify trends and structural shifts in capital markets, analyze the intersection of traditional financial institution business models and emerging financial technologies, and assess winning corporate strategies for the new capital markets environment.
Previously, Ms. Kolchin was a senior equity research analyst at Rosenblatt Securities, covering exchanges and capital markets firms on a global basis. Prior to that, she was a senior investment research analyst at Moody's Investors Service, covering exchanges, clearing houses, and other market infrastructure firms and launching on Moody's clearing industry coverage. She also analyzed the global investment banks for the Federal Reserve Bank of New York and worked as a global equity research analyst at UBS Securities, where she performed fundamental research and undertook an investment strategy role.
A CFA® charterholder, Ms. Kolchin also holds an MBA with a concentration in Finance from New York University's Leonard N. Stern School of Business and both a BA in Economics and BS in Environmental Science from Lehigh University.