SIFMA Tech Expo 2012
June 19-21, 2011
Hilton New York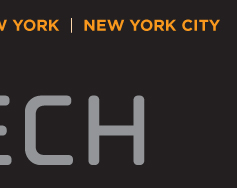 Resources
Use these resources to plan your SIFMA Tech experience. In 2013, we will once again be convening industry leaders, regulators and solution providers in a new and improved forum.  Here are just a few new features in this year's event.

The FinTech Innovation Lab is an annual program run by the Partnership for New York City Fund and Accenture for early and growth stage companies that have developed cutting edge technology products targeted at financial services customers.  Visit the FinTech Pavilion to see what they're up to and experience live product demos.
Learning Labs have solutions.  Join small group sessions led by the experts, featuring candid presentations and Q&A on strategies and products to keep your firm on the cutting-edge. See how products from solution providers stack up against your in-house expertise and expand your knowledge of what is coming down the pike.
SIFMA Tech is the industry's premier trade show.  Use these floorplans to plan your visit and navigate the exhibit hall floor, where solution providers are grouped into neighborhoods according to their product offerings.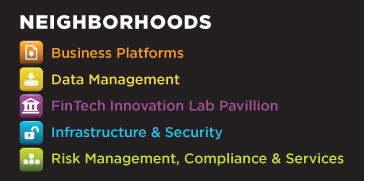 Log onto our interactive app from your desktop or mobile device to plan your personal experience at SIFMA Tech.
Create your schedule: Build your own calendar with My Schedule
Don't miss a thing: Receive notifications on featured speakers and events
Network and share: Post your profile to connect with colleagues at the show
Navigate the Expo: Floorplans show solution providers and neighborhoods
Browse exhibitors: See who you need to meet and make appointments
---
---