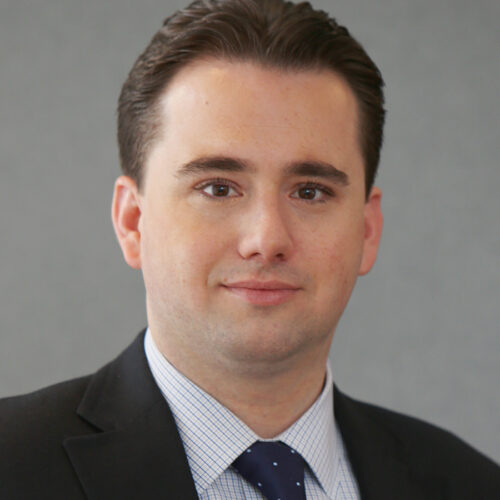 William Leahey
Will Leahey is Head of Regulatory Compliance for Refinitiv's Wealth Management Division.
Refinitiv's Wealth Management Division includes font office tools and a "service bureau" that supports the middle and back office processes for 50mm+ accounts at 13 retail-focused self-clearing broker dealers. Will's major areas of focus include:
CAT | Lead the Refinitiv Consolidated Audit Trail (CAT) build and implementation, including translation of specifications and guidance into business and functional requirements, and coordinate the testing and readiness of over 250 CAT Reporters who use Refinitiv as a CAT Reporting Agent;
Compliant Systems | Oversee the regulated services Refinitiv provides to its broker dealer customers, including financial operations rules (e.g., SEC Rule 15c3-3, Reg. T) and the reporting of customer trade or position information to regulators on an ongoing or request basis (e.g., OATS, LOPR, Electronic Blue Sheets, TRF Reporting); and
Industry Advocacy | Facilitate discussions regarding complex regulatory changes and advocate on behalf of broker dealer customers to relevant regulators (e.g., SEC, FINRA), particularly as it relates to retail and wealth management account relationships.
Prior to joining Refinitiv, Will was a staff advisor for the Securities Industry and Financial Markets Association (SIFMA) in its Operations and Technology Division. In this role, Will advocated on behalf of SIFMA members in front of regulators (e.g., SEC, FINRA, MSRB, OCC, the Federal Reserve) as well as federal and state governments regarding the intersection of technology, operations, and regulation. Major areas of focus for Will at SIFMA included:
T+2 | Spearheading the industry's move to a shorter – trade date plus two days (T+2) – settlement cycle, which required significant coordination among diverse industry participants and changes to 49 impacted settlement and related rules from three federal regulators and seven self-regulatory organizations;
CAT | Drafted comment letters and organized industry analysis of the CAT as it evolved from Proposal, to Final Rule, to NMS plan, to technical specifications and project milestones; and
LTID | Organized industry advocacy regarding Large Trader ID (LTID) implementation, including the phased approach and the complexity of prime brokerage relationships.
Will spent his early career as a regulator in New York Stock Exchange Regulation's Market Surveillance Division, which later became part of the Financial Industry Regulatory Authority's (FINRA's) Market Regulation Division. In this role Will designed and implemented new surveillances to monitor a decentralizing and automating market structure, performed and oversaw investigations, and performed deep-dive analysis on market events, including the May 6, 2010 "Flash Crash."