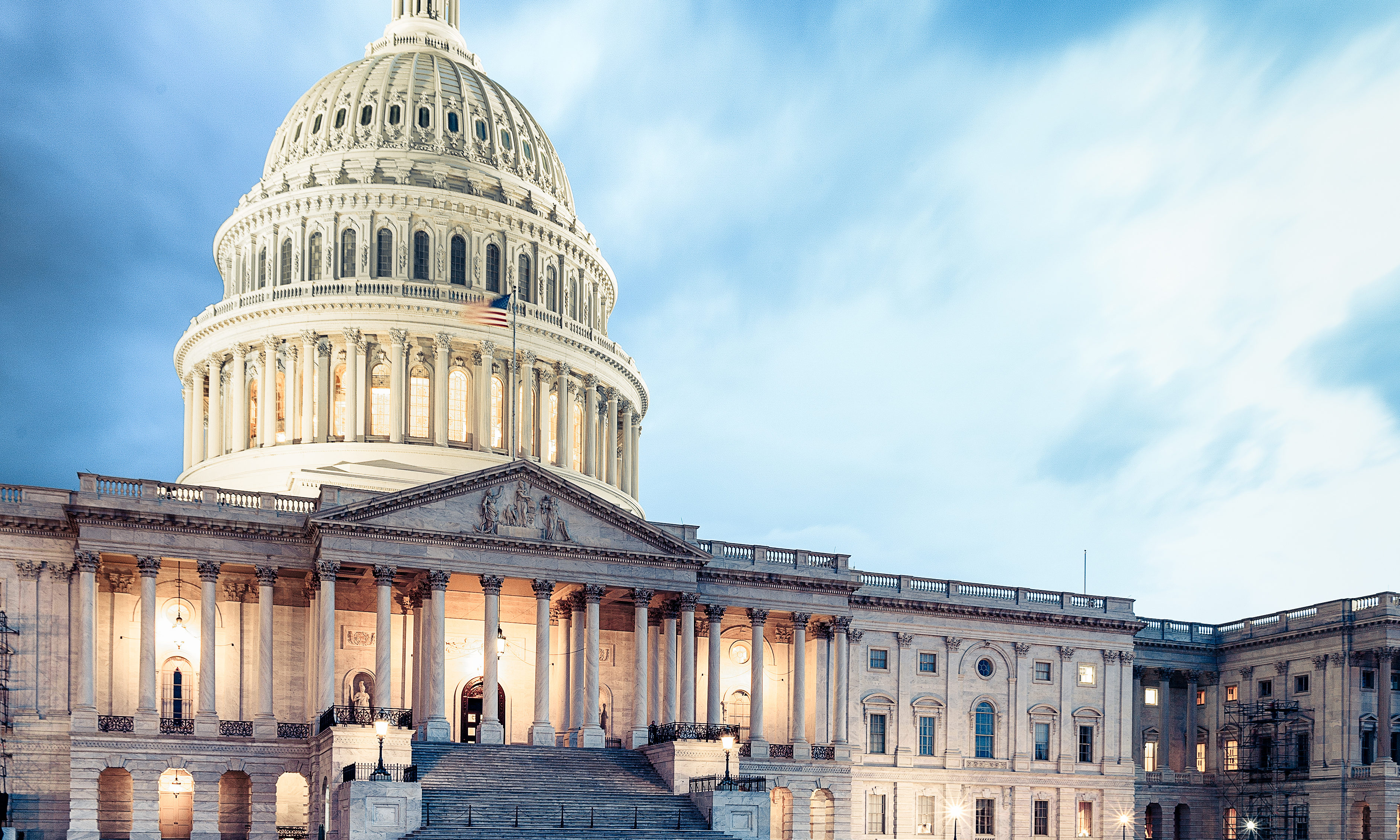 SIFMA Annual Meeting
The Capital Markets Conference
Overview
Each fall, SIFMA's Annual Meeting gathers in Washington, D.C. for candid one-on-one conversations and in-depth breakout sessions on the state of our capital markets. Mark your calendar to join us on October 1-2, 2018 at the Mandarin Oriental, Washington DC for expert insights and unparalleled networking with the foremost policymakers, regulators and financial market experts.
2017 Featured Speakers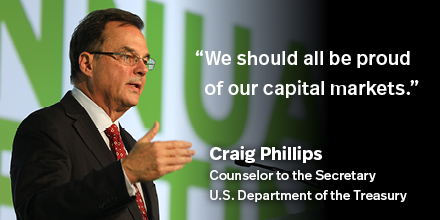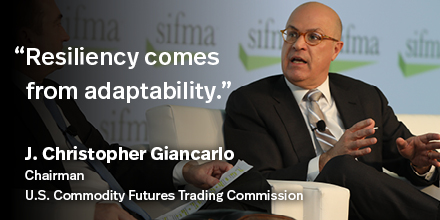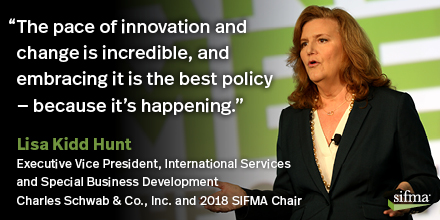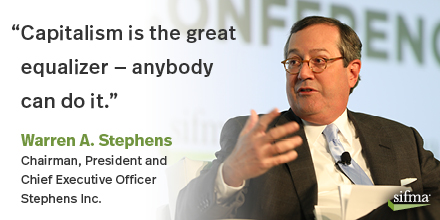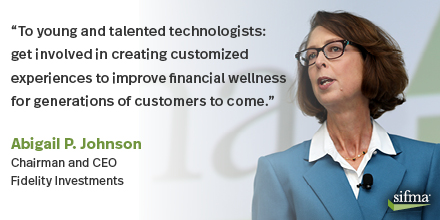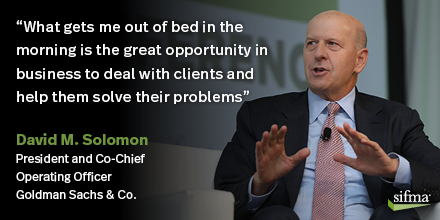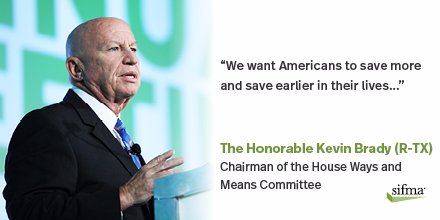 Venue
Mandarin Oriental, Washington DC
1330 Maryland Avenue SW
Washington, DC 20024
Prominently placed along the Capital's revitalised Southwest Waterfront, Mandarin Oriental, Washington DC offers five-star luxury, refreshed guestrooms, and extensive facilities in a serene picturesque setting. Just a short walk from the Nation's most cherished monuments, the hotel is also close to a number of exciting restaurants and attractions in the new District Wharf neighbourhood.
Related Resources
Watched and seen
Quoted and Heard
Project: Invested
Previous Annual Meeting Programs
Terms and Conditions
Code of Conduct
SIFMA meetings and events are intended to educate and engage our members and industry participants in thoughtful conversations. Inappropriate behavior will not be tolerated. SIFMA defines inappropriate behavior as any possible illegal conduct, verbal or physical abuse of any type, use of derogatory or discriminatory language, gestures or actions, unwanted invasions of privacy, any form of harassment, racism, sexism, or any other targeted comments which are intended to cause personal offense to another participant either in-person at the event or through social media channels, or the violation of any local, state, or federal laws or regulations.
If you are involved in or witness an incident at a SIFMA meeting or event that violates this Code of Conduct, please use this anonymous incident report form to let SIFMA know immediately. Please provide as much information as possible about the incident so that we can make a proper investigation. Any violations of law should be reported to law enforcement authorities.
SIFMA will investigate any reported incidents swiftly and confidentially if possible. SIFMA, at our discretion, may act on any reports of inappropriate behavior, including but not limited to removing a participant from the meeting or event and/or bar that person from attending future SIFMA meetings or events. SIFMA shall not refund any money paid for such attendee to attend the meeting or event, or for any travel expenses incurred to attend.
Attendee Roster
For your name to be included in the Attendee Roster, your completed registration form and payment must be received no later than two weeks prior to the event. Registrations received after that time will not be included in the Roster.
Substitutions
Conference registration substitutions are welcome. Email [email protected] with the following information and we will confirm the change: original registrant's full name, substitute registrant's full name, mailing address, title, phone and email.
Cancellations
Refunds will granted for cancellations made three weeks prior to the start of the event. All cancellation requests are subject to a $100 processing fee and must be made in writing.