SIFMA Annual Meeting
The Capital Markets Conference
Early Bird – Until 10/18/19
Member

$995

Non-Member

$1295

Regulator

$495
Overview
Each fall, SIFMA's Annual Meeting gathers the most influential voices shaping today's capital markets. Through candid one-on-one conversations, expert panel discussions and in-depth breakout sessions, we assess challenges and gain insights into opportunities ahead.
Find out what is top of mind for market participants: register today to join us on November 18-19, 2019 at the JW Marriott in Washington, DC.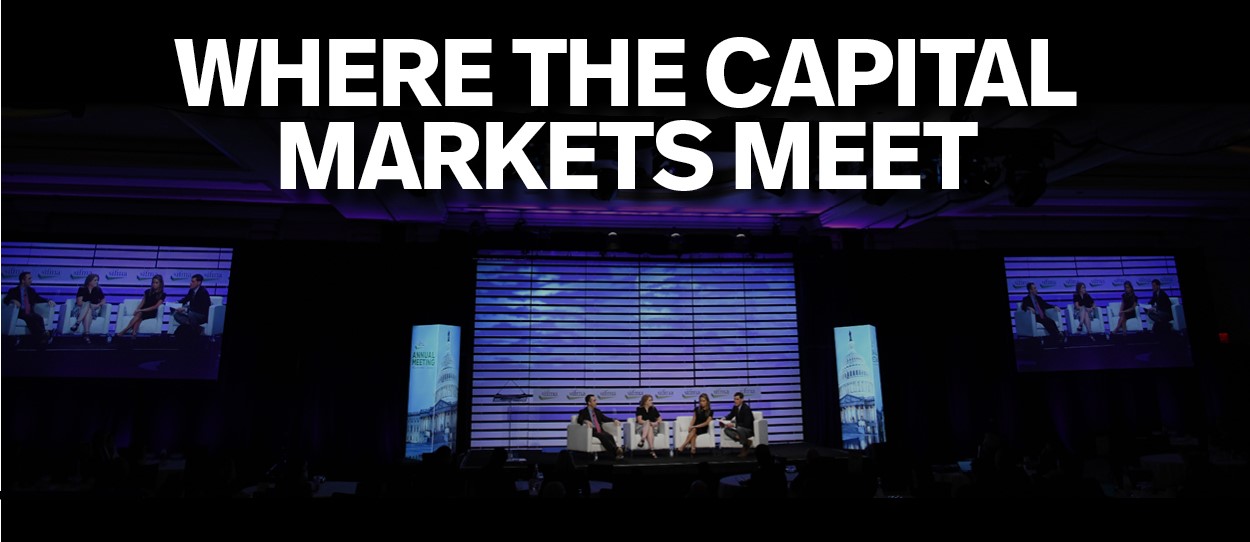 2019 Featured Speakers
SIFMA's Annual Meeting features leading experts from the financial industry as well as policymakers, regulators and notable media. Here's who we've confirmed for 2019 so far; view our 2018 lineup to see what's in store.
Browse the Experience with the 2018 Photo Album
Testimonials from 2018 Delegates
"SIFMA's Annual Meeting is an excellent forum for buy-side, sell-side, platforms, regulators – all market participants – to come together and hear one another's perspectives."
"I attend SIFMA's Annual Meeting because 1) it's a great networking opportunity, 2) it is a great way to learn, and 3) the industry is coming together to think about ways that we can collaborate to solve challenges."
"It's an opportunity to get a ton of useful information, network with the right people and really get an opportunity to see what's going on in the industry, what's current."
Who Attends
Chief Executive Officers
Chief Financial Officers
Chief Information Officer
Chief Operating Officers
General Counsels

Chief Compliance Officers
Heads of Business Units
Heads of Strategy and Risk
Heads of Regulatory and Government Affairs
Companies in Attendance
More than 100 SIFMA member firms were represented in 2018, including:
AB
Ameriprise Financial
Ares Management
Bank of America Merrill Lynch
Barclays
BlackRock
BNP Paribas
Citadel LLC
Citigroup Inc.
Credit Suisse Group AG
Edward Jones
Fidelity
Goldman Sachs & Co. LLC
Guggenheim Partners
HSBC
Invesco
Janney Montgomery Scott LLC

JPMorgan Chase & Co.
Legg Mason Global Asset Management
LPL Financial
Macquarie Group
Morgan Stanley
Neuberger Berman
Northern Trust
Oppenheimer & Co.
Rabobank Group
Raymond James Financial, Inc.
Royal Bank of Canada (RBC)
Russell Investments
Stephens Inc.
T. Rowe Price Associates, Inc.
TD Ameritrade, Inc.
UBS AG
Virtu Financial