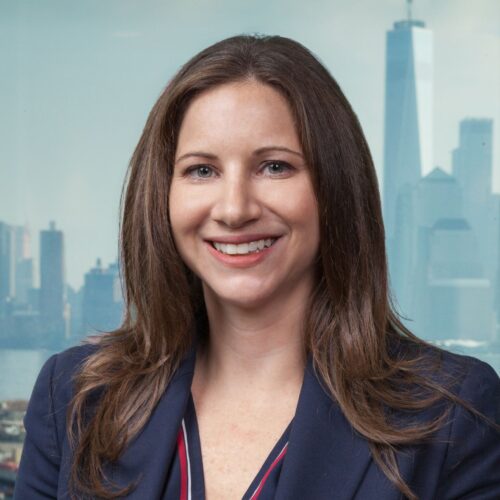 Adrienne Kosta
Adrienne Kosta is a Vice President and Anti-Money Laundering Officer for Fidelity Forex LLC, Fidelity Prime Financing LLC, National Financial Services LLC, and new broker dealer, Digital Brokerage Services, at Fidelity Investments. Ms. Kosta joined Fidelity Investments in January 2016. Ms. Kosta has oversight responsibilities of AML for the clearing, prime brokerage, institutional trading, securities lending, foreign exchange businesses at Fidelity, and a newly formed broker dealer serving retail clients in a digital service model.
Prior to joining Fidelity Investments, Ms. Kosta was a Vice President in Global Financial Crimes Compliance at JPMorgan Chase & Co., where she served as Program Manager, developing, training, and overseeing the review of higher risk clients by a team of AML professionals. Before JPMorgan Chase, Ms. Kosta was a Vice President at Pershing, LLC, a BNY Mellon company, in AML Compliance, where she had senior level responsibilities for numerous aspects of the AML program for the clearing and prime brokerage businesses.
Ms. Kosta is a member of the Securities Industry and Financial Markets Association (SIFMA) Anti-Money Laundering Committee and frequent speaker at the annual SIFMA Anti-Money Laundering and Financial Crimes Conference. She received her B.A. from the University of Maryland and her J.D. from Hofstra University School of Law. Ms. Kosta is a member of both the New York and New Jersey bars and holds Series 7 and Series 24 licenses.