SIFMA Tech Expo 2012
June 19-21, 2011
Hilton New York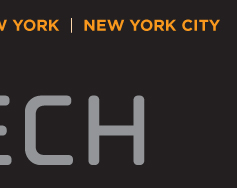 Press 
Thank you for your interest in covering SIFMA Tech 2013!  
Registration
If you are a member of the press, please contact Jeana Zamanski at  202.962.7384 to register.
Press Room 
Our press room is available to credentialed media and features workstations, free WiFi and printing capability.  It is your one-stop shop for all media collateral provided by our hundreds of exhibitors.
View our detailed floor plans. 
Policy
For the do's and don'ts at this year's SIFMA Tech, view our official press policy.
Read more...
Releases and Advisories
Stay tuned!
This year, finance's premier technology event is again expected to bring together more than 4,000 industry-leading professionals. Effectively engage this elite audience and connect with a global community, building your brand and increasing lead generation.
Contact SIFMA Tech's Press Team 
Katrina Cavalli 
Managing Director, Public Affairs
212.313.1181
kcavalli@sifma.org
Andrew DeSouza 
Vice President, Public Affairs
202.962.7390
Liz Pierce 
Manager, Public Affairs
212.313.1173
---
---