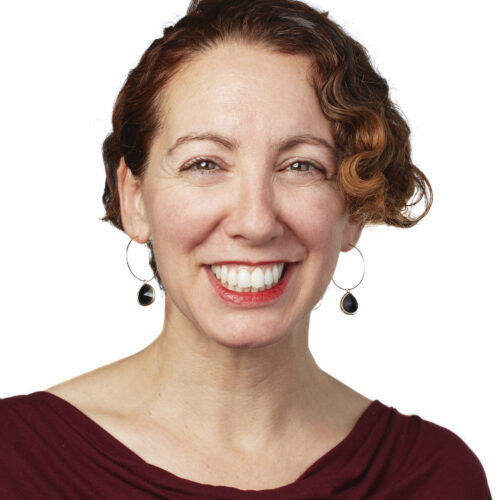 Yael C. Sivi
Yael C. Sivi, LCSW, is the Co-Founder and Managing Partner of Collaborative Coaching, www.collaborative-coaching.com. As a consultant, executive coach, psychotherapist, and keynote speaker with twenty years experience working in Fortune 1000 companies, non-profit organizations, and government agencies, Yael's focus is on supporting leaders and teams to be more conscious, collaborative, and emotionally mature.
Yael has worked on numerous global and domestic assignments— in the role of executive coach, team coach, workshop facilitator, curriculum designer, and presenter. Her clients come from a variety of industries and include: American Jewish World Service, Bank of America, Boehringer Ingelheim, Charles Schwab, Coca-Cola, Faherty Brand, Fidelity Investments, Genentech, Goldman Sachs, John Hancock Investments, JPMorgan Chase, NASA, NYSE/Euronext, New York Department of Education, Securities Industry Institute, United Nations, US Forest Service, Wells Fargo, World Bank, Y7 Studio, among others.
Yael's area of expertise centers upon the psychological dimensions of leadership and improving human dynamics in the workplace. She speaks about and consults on topics such: emotional intelligence, conscious leadership, psychological safety, team collaboration, conflict management, mentoring, as well as diversity and inclusion.
Yael is a regular faculty member at SIFMA's annual Securities Industry Institute, held each spring at Wharton Business School, where she teaches classes on generations in the workplace and cultivating collaboration. For the past nine years, she has served as the lead facilitator for Princeton AlumniCorps' Emerging Leaders Program, an eight-month leadership development program for non-profit managers/leaders in New York City.
Yael is also a licensed gestalt psychotherapist. In that role she supports individuals and couples to build self-awareness, versatility, emotional maturity, and meaning in their personal and professional lives.
In her upcoming book, Growing Up at Work: How to Transform Personally, Evolve Professionally, and Lead Authentically, Yael draws upon her executive coaching and psychotherapy experience to bring adult development, Gestalt, and other theories to life: our work life. By presenting real-life case studies, she examines how work-related dilemmas for professionals often lead to an equally personal journey of growth and evolution. Growing Up at Work, published by Greenleaf Books, will be available in May 2021.