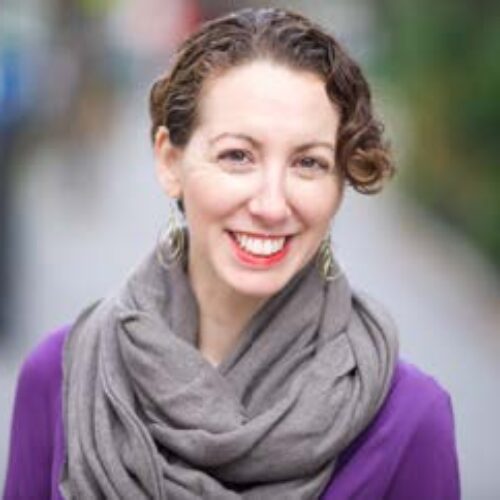 Yael C. Sivi
Yael C. Sivi is the Co-Founder and Managing Partner of Collaborative Coaching, www.collaborative-coaching.com. As a consultant, executive coach, and keynote speaker with over fifteen years experience working in Fortune 1000 companies, nonprofit organizations, and government agencies, Yael's focus is on supporting leaders and teams to be more conscious and collaborative.
Yael has worked on numerous global and domestic assignments— in the role of executive/leadership coach, team coach, facilitator, process consultant, curriculum designer, trainer, and presenter. Her clients have
included American Express, Boehringer Ingelheim, Citibank, Coca-Cola, Commerzbank, Deutsche Bank, Genentech, Goldman Sachs, JPMorgan Chase, NASA, NYSE/Euronext, New York Foundation for the Arts,
Partnership for Children, Securities Industry Institute, United Nations, US Forest Service, WL Gore, World Bank, among others.
Yael's area of expertise centers upon improving human dynamics in the workplace. She speaks about and consults on topics such: emotional intelligence, conscious leadership, intentional organizational culture,
team collaboration, conflict management, mentoring, as well as diversity and inclusion. She was selected as a presenter at the 2015 Global Organizational Development Summit, during which she spoke about Millennials in the workplace—specifically, as emerging leaders and ambivalent followers.
Yael is a regular faculty member at SIFMA's annual Securities Industry Institute, held each spring at Wharton Business School, where she teaches classes on generations in the workplace and cultivating collaboration.
She is also the lead facilitator for Princeton AlumniCorps' Emerging Leaders Program, an 8-month leadership development program for non-profit managers/leaders in New York City.
One of Yael's areas of expertise is working with emerging leaders –primarily Millennials. Yael understands the myriad influences that have affected this generation – from the unique way in which they were parented
and educated, to the values they have related to work, equity, a sense of purpose, and effective leadership. In her capacity as a coach, as leadership trainer, as well as a therapist for Millennials, Yael brings a holistic
understanding of who they are, what's important to them, as well as the specific challenges they face, as leaders and as young adults.
In addition to her coaching/consulting work, Yael is also a licensed psychotherapist with a part-time private practice in New York City. In her counseling work, Yael supports individuals and couples to build selfawareness, versatility, and meaning in their personal and professional lives.