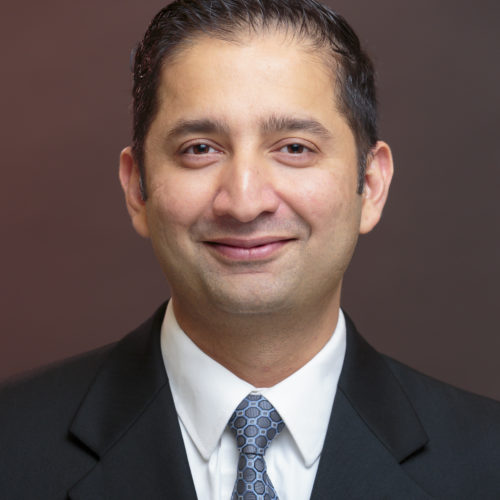 Vishal Thakkar
Vishal Thakkar is Senior Vice President and Head of Enterprise Risk Management at OCC, the world's largest equity derivatives clearing organization.
In this role, Mr. Thakkar leads the Enterprise Risk Management function for OCC, and is responsible for designing a sound risk management framework, with responsibility for processes and systems to conduct risk assessments, support risk management decisions and prepare the company's risk profile. He previously served as First Vice President of Financial Risk Management (FRM), Risk Advisory Services where under his leadership, FRM defined a transformation roadmap and significantly enhanced the risk and control environment to enhance process effectiveness and meet regulatory requirements. Prior to that, Mr. Thakkar was responsible for leading Technology and Operations Audits for the company. In this role, he assisted in the transformation of the Internal Audit function by aligning its processes to the Institute of Internal Auditors ("IIA") standards and Federal Reserve guidance; redesigning the audit execution and validation processes to improve the quality and efficiency of work produced by the Internal Audit function.
From 2004 to 2016, Vishal held internal audit and risk management roles for Southern Company Gas (which acquired Nicor in 2011), most recently serving as Director Internal Audit, Corporate/Shared Services and Regulated Operations and prior to that as Senior Manager of Risk Management. Before joining Southern Company Gas, Vishal served in a variety of consulting, operations, and technology roles at Accenture and MCI.
In his various roles, Vishal has succeeded in building and managing departments and functions that meet industry standards and regulatory requirements. He has a track record to collaborate with industry peers, professional organizations and standards setters to establish more consistent and effective solutions to business problems.
Vishal earned both his BS in Information Systems and his MBA in Entrepreneurship from DePaul University. A member of the Institute of Internal Auditors and ISACA, Vishal has been a regular speaker at industry events. He is a Certified Information Systems Auditor and a Certified Fraud Examiner.