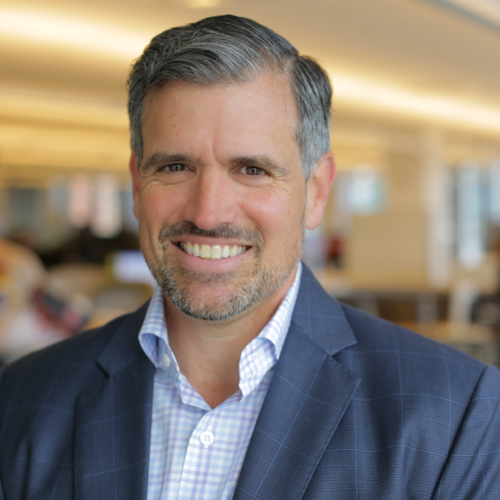 Tom Jessop
Tom Jessop is the President of Fidelity Digital Assets. In this role Tom is responsible for daily business operations while directing the company's long-term vision to create a full-service institutional brokerage capability for native digital assets like Bitcoin and tokenized securities.
Tom joined Fidelity in January 2018 as Head of Corporate Business Development. In this role, he led a team focused on identifying and executing strategic opportunities including acquisitions, divestitures, strategic investments and partnerships.
Tom joined Fidelity from Chain, a leading provider of enterprise blockchain solutions to global financial institutions. In his role as president, Tom was responsible for all facets of Chain's commercial strategy including sales, marketing, and strategic business development.
Prior to joining Chain, Tom was global head of Technology Business Development at Goldman Sachs where he led efforts to invest in and partner with early stage technology companies across several enterprise domains including blockchain, artificial intelligence and cybersecurity.
Tom was also a founding member of and senior leader in Goldman's Principal Strategic Investments group (PSI). In this role he managed a global team focused on investments in exchanges, e-trading platforms, post-trade networks, and other fintech solutions across the fixed-income, currency, commodity, and equity markets. From 2008 to 2012 he built and led PSI's Asia-Pacific efforts out of Hong Kong. In 2015 he was named to Institutional Investor's inaugural "Fintech Finance 35" list.
Prior to joining Goldman Sachs, Tom held a variety of business and product leadership roles at Standard & Poor's.
Tom holds an MBA in Finance from New York University and a BA in Economics from The College of the Holy Cross. He is a member of the Holy Cross Leadership Council of New York and serves as an advisor to the Digital Dollar Project. He is also a CFA charterholder.