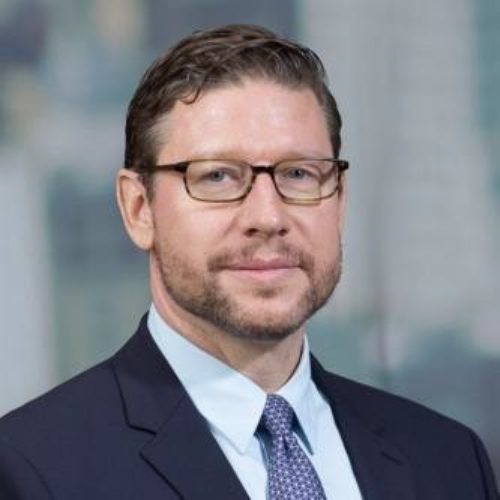 Thomas Pluta
Thomas Pluta is Global Head of the Linear Rates Trading business at J.P. Morgan. He is also Co-Head of North American Rates Trading. In these roles, Tom manages a leading group of professionals located in 7 countries around the world.  His career spans 26 years at J.P. Morgan, and has included managing trading teams across the Foreign Exchange and Rates businesses, in both Emerging and Developed Markets.
Tom is also involved in a variety of initiatives. He is the Corporate and Investment Bank lead for the firm-wide LIBOR Transition Program and a champion for advancing JP Morgan's people agenda. He has been actively engaged throughout his career in recruiting, training, mentorship and culture-building efforts. He holds leadership positions with Women on the Move, the Black & Hispanic Leadership Forum Advisory Council and the Conduct and Culture Steering Committees for both Markets and the CIB.  Tom was also a founding member of the Analyst and Associate Development Council and serves as the firm-wide Captain for the Yale Recruiting Team.
Externally, Tom serves on the Board of Directors of Tradeweb Markets Inc, on the Board of Directors of the Securities Industry and Financial Markets Association (SIFMA), and is a member of the Federal Reserve Bank of New York's Treasury Market Practices Group (TMPG).
A native of New York City, Tom currently resides there with his wife and children. He holds a BA in Economics from Yale University and an MBA from Harvard University.
Committees