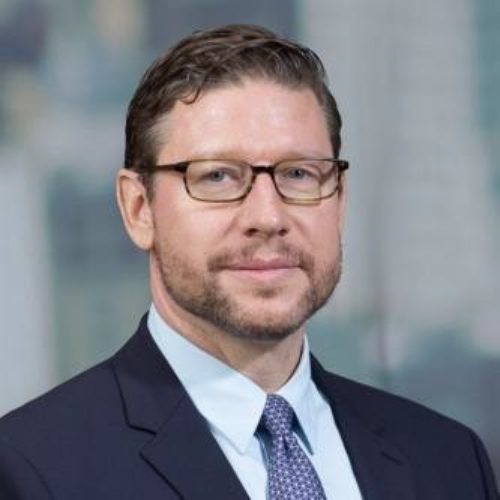 Thomas Pluta
Thomas Pluta is Co-Head of the Global Rates Trading business at J.P. Morgan. In this role, he shares responsibility for managing a multi-billion dollar business, including more than 200 employees in 7 countries. Over his 24 year career at J.P. Morgan, Tom has managed trading teams across the Foreign Exchange, Emerging Markets and Global Rates businesses. He is the Corporate and Investment Bank lead for the firm-wide LIBOR Transition Program. Tom also serves on the Board of Directors of Tradeweb Markets Inc.
A champion for advancing the people agenda at J.P. Morgan, Tom has been actively engaged throughout his career in recruiting, training, mentorship and culture-building efforts. He holds leadership positions with Women On The Move, the Black & Hispanic Leadership Forum Advisory Council, and the Markets Conduct and Culture Steering Committee. Tom was also a founding member of the Analyst and Associate Development Council and serves as the firm-wide Captain for the Yale Recruiting Team.
Tom joined J.P. Morgan in 1995. Prior to that, he spent four years at Prudential-Bache Securities as an investment banker focused on mortgage and asset-backed securitization.
A native of New York City, Tom currently resides there with his wife and son. He holds a BA in Economics from Yale University and an MBA from Harvard University.