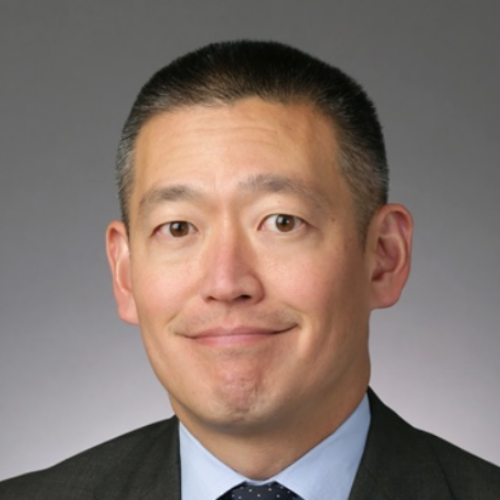 Thomas Kim
Tom Kim advises public companies, their boards of directors and underwriters on a broad range of SEC disclosure and regulatory matters, capital market and tender offer transactions and corporate governance and compliance issues and practices. He also advises audit firms on independence and financial reporting issues. He handles matters for companies with the U.S. Securities and Exchange Commission, including obtaining no-action relief, interpretive guidance and waivers, as well as handling disclosure and financial statement reviews by the Division of Corporation Finance and SEC Enforcement investigations involving disclosure, registration or auditor independence issues. Tom is a member of Sidley's global Securities Enforcement and Regulatory practice, which received the 2019 Chambers USA Award for Financial Services Regulation, and was named the "Law Firm of the Year" for Securities Regulation in 2020 and 2017 by U.S. News – Best Lawyers.
Prior to joining Sidley in 2013, Tom served for six years as the Chief Counsel and Associate Director of the Division of Corporation Finance at the SEC. As Chief Counsel, Tom was responsible for the Division's no-action, interpretive and exemptive positions, including with respect to whether an instrument is a security, and under his leadership, the Chief Counsel's Office revised and updated all of the Division's telephone interpretations as Compliance and Disclosure Interpretations and issued several significant Staff Legal Bulletins. Tom also led a number of notable SEC rulemakings and policy initiatives, including implementing the JOBS Act's requirement to eliminate the prohibition on general solicitation in Securities Act of 1933 Rules 506 and 144A offerings, the concept release on the U.S. proxy system, and the interpretive release on the use of company websites. Tom also oversaw the Division's Office of Enforcement Liaison, which refers matters to the Division of Enforcement and advises on offering and disclosure-related issues in enforcement cases. Prior to joining the SEC in 2006, Tom served as Corporate and Securities Counsel for the General Electric Company in Fairfield, CT.
Tom has been recognized by Chambers USA: America's Leading Lawyers for Business in the area of Securities: Regulation: Advisory since 2015. Tom has been named to Best Lawyers in America and to Who's Who Legal: M&A and Governance. He has also been named to the NACD Directorship 100 since 2015. In 2017, he was elected as a fellow of the American College of Governance Counsel.
He is the chair of Northwestern Pritzker Law School's Securities Regulation Institute and currently chairs the ABA's Securities Law Opinions Subcommittee of the Federal Regulation of Securities Committee. As a past member of the ABA's Committee on Corporate Laws, Tom edited several editions of the ABA's Corporate Director's Guidebook.