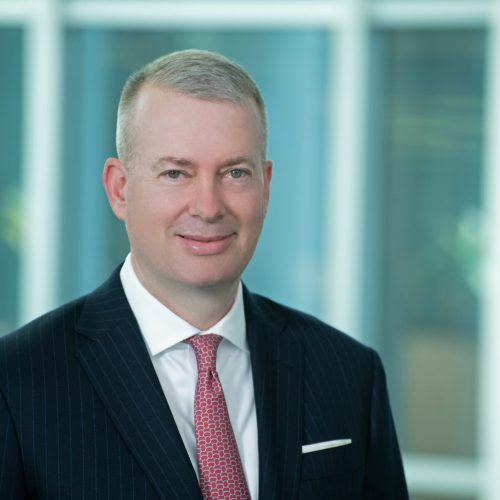 Tash Elwyn
As president and CEO of Raymond James & Associates (RJA), Tash Elwyn supports the financial advisors in our employee Private Client Group (PCG).
Named president & CEO of RJA in 2018 and serving as RJA PCG president since 2012, Elwyn also was divisional director, senior vice president of the Atlantic Division of RJA for five years. Elwyn began his career at Raymond James in 1993 as a financial advisor trainee out of college. After building a successful practice, he became an assistant branch manager in Atlanta and subsequently a branch manager in Chattanooga.
He serves on the Raymond James Executive Committee, Board of Raymond James Ltd., Board of Raymond James Investment Services Private Client Group, Board of Raymond James & Associates and as the executive sponsor of the Raymond James Diversity and Inclusion Advisory Council.
A graduate of Emory University, Elwyn has continued to be active with the school throughout his career. He serves on the Emory College of Arts & Science Dean's Advisory Council, and has served on the Emory Board of Governors, the Emory College Alumni Board and the Alumni Admissions Network, and as a mentor in the Emory Career Network. He is also an alumnus of the Securities Industry Institute.
A native of Boston, Elwyn grew up in Stone Mountain, Georgia, and today lives in St. Petersburg, Florida, with his wife and two children. He is active locally as the director for the Metro Tampa Bay Board of the American Heart Association, as well as in the University of South Florida Corporate Mentor Program, the St. Petersburg Area Chamber of Commerce and the Pinellas Education Foundation.
Follow Tash Elwyn on LinkedIn and on Twitter at @TashElwynRJ.