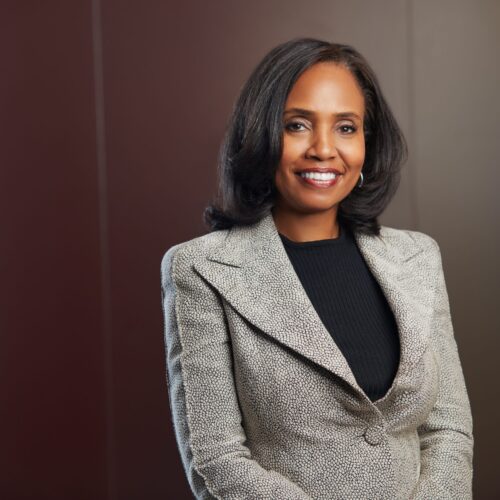 Suzanne Shank
Suzanne Shank is President, CEO and a co-founder of Siebert Williams Shank & Co., LLC, a full-service investment banking firm offering debt and equity origination services to a wide range of Fortune 500 companies and debt underwriting for municipal clients nationally. A 30+ year veteran of the financial services industry, Ms. Shank has positioned the firm to hold the distinction of being the top ranked minority- and woman-owned investment banking firm in the country.
Ms. Shank is active in various industry and civic organizations and serves on several boards. She serves on the boards of Rocket Companies, Inc. (NYSE: RKT) and CMS Energy (NYSE:CMS). She also serves on the boards of the Partnership for New York City, Skillman Foundation, the Kresge Foundation, Wharton Graduate Executive Advisory Board, Global Citizen, and the Spelman College Board of Trustees. Ms. Shank formerly served on the board of SIFMA, the SEC's Fixed Income Market Structure Advisory Committee, the Municipal Securities Rulemaking Board and the Bipartisan Policy Center Executive Council on Infrastructure.
Ms. Shank has won numerous awards and honors throughout her career including being named as one of USA Today's Women of the Century, a 2021 Notable Women on Wall Street by Crain's New York, receiving the Savannah College of Art and Design 2020 Woman of Vision Award, the Austin Koenen Career Achievement Award by the Municipal Forum of New York, and the Freda Johnson Award for Trailblazing Women in the Private Sector by The Bond Buyer. Ms. Shank was inducted into the Academy of Distinguished Engineering Alumni at Georgia Institute of Technology. Ms. Shank has also been named to NBC's Grio 100 list, which honors African American leaders nationally, has been recognized by U.S. Banker Magazine as one of the "Top 25 Women in Finance and by Women in Public Finance as "She's Our Hero". Ms. Shank was selected by the Wharton School of Business from among 100,000 graduates as one of its "125 Influential People and Ideas".
Ms. Shank is a graduate of the Wharton School, University of Pennsylvania with a Master of Business Administration degree in Finance, and the Georgia Institute of Technology with a Bachelor of Science degree in Civil Engineering.