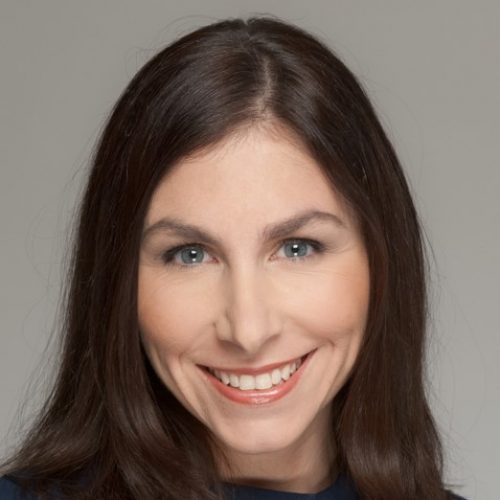 Shannon Capone Kirk
Shannon Capone Kirk, Chambers Band 1-ranked in E-Discovery, is Ropes & Gray's E-Discovery Counsel where she focuses exclusively on electronic discovery law. According to Chambers USA, Shannon is "brilliant" and "is impressive and outspoken when it comes to controlling E-Discovery spend and pursuing advanced workflows for her clients." Shannon is a contributing author on several E-Discovery books including, the EDI Judges' Guide to E-Discovery and the Technology Assisted Review chapter of the Federal Bench. Shannon has published numerous articles on E-Discovery in publications such as: Law Technology News, Corporate Legal Times, National Law Journal, Sue Magazine and recently examined on National Public Radio's "All Things Considered" how technology is changing the legal profession, and specifically document review.
Shannon was a professor of E-Discovery at Suffolk Law School in Boston for several years and notably, Shannon was once again named co-chair of Georgetown Law's 2020 Advanced E-Discovery Institute. Having served as a member of the advisory board for the last two years, Shannon was responsible for guiding the conference's virtual program and delivering a first-class learning experience to attendees. This year, in addition to co-chairing, Shannon moderated a panel on the timely topic of E-Discovery practice in the time of COVID-19.
Additionally, in its first year analyzing the field, The Legal 500 US gave Ropes & Gray's E-Discovery practice, led by Shannon, a debut Tier 1 rank and personally designated Shannon as a "Leading Lawyer" in the field – one of only seven nationally ranked attorneys. Additionally, Shannon Capone Kirk leads Ropes & Gray's interactive e-discovery training for attorneys, part of Ropes & Gray's #1-ranked formal training program for the past 8 years by Vault.
Honored as a Chambers Band 1-ranked E-Discovery attorney, Shannon is also recognized as a "Rising Star" by Illinois Super Lawyers and Massachusetts Super Lawyers. Shannon's practice is built upon her complex commercial litigation experience. In addition to working extensively on electronic discovery, she has litigated cases in state and federal courts across the country.