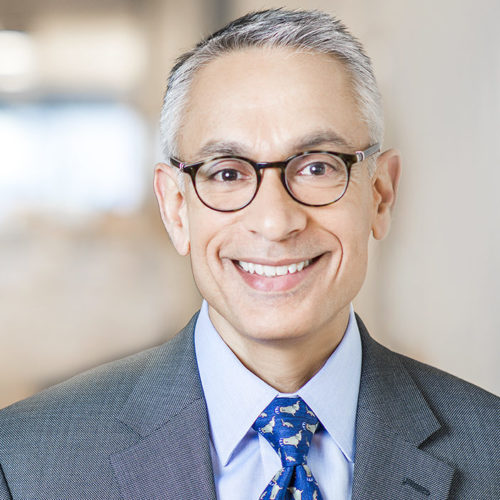 Satish M. Kini
Satish Kini is Chair of Debevoise's Banking Group. Mr. Kini advises on a wide range of regulatory and transactional issues, representing banks, securities broker-dealers, insurers, asset managers and leading industry trade associations on regulatory reform issues, including those arising out of the Dodd-Frank Act. He also assisted clients in participating in the policymaking process before federal regulators and has helped create industry coalitions to advocate for regulatory positions and to arrive at consensus interpretations on difficult issues. Mr. Kini also has testified on Dodd-Frank issues before Congress and has represents clients on Dodd-Frank and other matters before the federal banking agencies, SEC, FSOC, FinCEN and OFAC.
He is repeatedly recognized as a leading lawyer in financial services regulatory, where sources complemented him as "an outstanding lawyer with excellent client-service skills." He currently serves as counsel to the Securities Industry and Financial Markets Association's AML Committee and is a member of the Executive Council of the Banking Law Section of the Federal Bar Association.
Mr. Kini received his B.A. magna cum laude from Colgate University in 1985. He received his J.D. from Columbia University School of Law in 1992, where he was a Harlan Fiske Stone Scholar, a John M. Olin Fellow in Law and Economics and the Managing Editor of the Columbia Law Review. He is a member of the District of Columbia and the New York Bars.