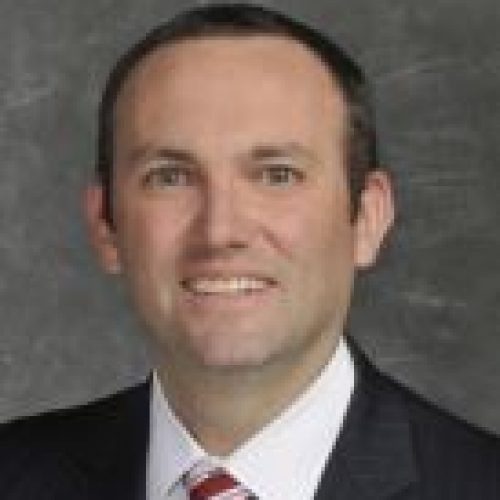 Ryan Robson
Ryan Robson is a principal in the Client Strategies Group (CSG) who leads the Systems and Support department. The area is responsible for developing client and branch technology solutions, client data management, and supporting the CSG division through project and risk management. Ryan began his Edward Jones career in 2013 as a member of the Investment Advisory department, where he led the initial launch and expansion of the Bridge Builder Mutual Funds. He has held various leadership roles in Investment Advisory, most recently leading the department. He was named a principal in 2016.
Prior to joining Edward Jones, Ryan was a management consultant at PricewaterhouseCoopers and Deloitte & Touche for more than 12 years, focusing on the investment management industry. As a consultant, he helped clients launch new investment products, implement technology solutions and enhance operational processes. One of his clients was Edward Jones.
Ryan grew up in Grosse Pointe, Mich., a suburb of Detroit. Today he lives in Webster Groves, Mo. with his wife, Melissa, and their three sons. He and Melissa enjoy coaching their boys' sports teams, listening to live music and traveling. Ryan earned a bachelor's degree in accounting and information systems from Boston College in Chestnut Hill, Mass., and an MBA from the Wharton School at the University of Pennsylvania.