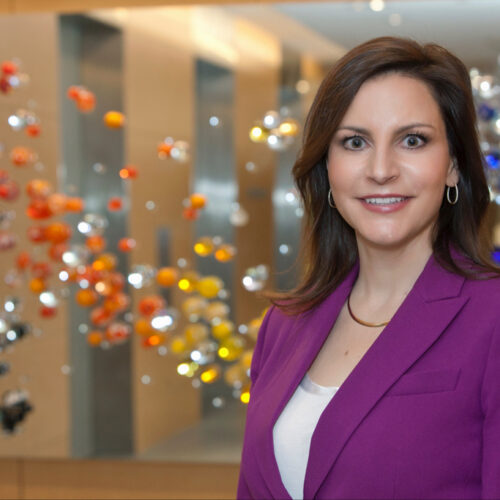 Rachel Wilson
Rachel Wilson is a Managing Director and Head of Cybersecurity for Morgan Stanley Wealth Management. She is responsible for protecting the cybersecurity of Wealth Management systems and the integrity and confidentiality of Firm and client data. Additionally, Rachel advises the leadership of Wealth Management on numerous cybersecurity issues, leads field and client education on cyber risk and mitigations, and drives innovation for new cybersecurity and authentication technology.
Rachel was recognized by Morgan Stanley Wealth Management as part of the 2019 MAKERS Class, a program that honors women who serve as groundbreakers, innovators and advocates. She was also named one of the Top Women in WealthTech 2020 by ThinkAdvisor.
Prior to joining the Firm in 2017, Rachel spent 15 years at the National Security Agency (NSA), where she held several key senior executive-level leadership positions. As part of her tenure, Rachel spent nearly five years leading NSA's cyber exploitation operations as the Deputy and then Chief of the Remote Operations Center within NSA's Tailored Access Operations. In this capacity, she led the planning and execution of thousands of cyber exploitation operations against a wide array of foreign intelligence, military, and cyber targets, and served as the committing official for many of NSA's highest risk and most important intelligence gathering activities.