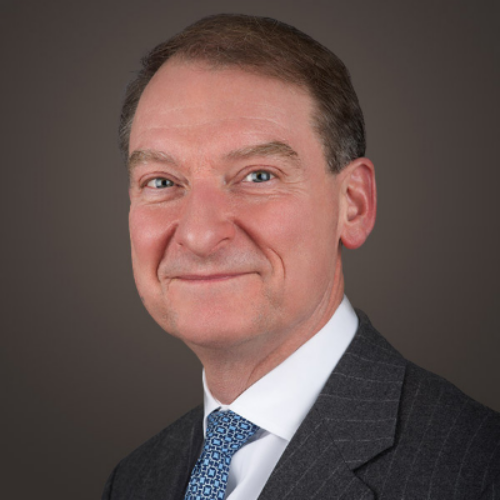 Paul Atkins
Paul Atkins founded Patomak Global Partners, LLC in 2009 and serves as the chief executive officer.
Patomak is a financial services consultancy that provides industry and regulatory expertise, delivers value in an efficient manner, and provides an edge to companies competing in the global marketplace.
At Patomak, Mr. Atkins leads client work for financial services firms regarding an array of issues, including regulatory requirements, investigating and improving the effectiveness of compliance systems, and designing and implementing compliance policies and procedures. Mr. Atkins regularly serves as an independent compliance consultant and a court-appointed monitor in federal settlements. His expert witness engagements include federal, state, and foreign litigation, as well as SEC matters.
Mr. Atkins concurrently serves as a champion of pro-growth financial market reform through his continued voluntary public service efforts. He serves as a member of the President's Strategic and Policy Forum advising on financial markets regulation and economic policy, and in the lead-up to the 2016 election and 2017 inauguration, he led the President-elect's transition team for independent financial regulatory agencies..
Prior to founding Patomak, from July 2002 to August 2008, Mr. Atkins served as a Commissioner of the U.S. Securities and Exchange Commission. During his two terms, he advocated better transparency and consistency in the SEC's decision-making and enforcement activities and smarter regulation that considers costs and benefits.
From 2009 to 2010, he was appointed by Congress to serve as a member of the Congressional Oversight Panel for the Troubled Asset Relief Program (TARP).
Before his government service, Mr. Atkins was a partner of PricewaterhouseCoopers and predecessor firm Coopers & Lybrand, where he advised financial services firms on regulatory compliance, internal controls, and risk management issues.
From 1990 to 1994, he served on the staffs of SEC chairmen Richard C. Breeden and Arthur Levitt.
Mr. Atkins began his career as a lawyer with Davis Polk & Wardwell in New York, representing U.S. and foreign clients on a wide range of corporate finance, banking, and business combination transactions.
Mr. Atkins received his A.B., summa cum laude, Phi Beta Kappa, from Wofford College and his J.D. from Vanderbilt University School of Law.