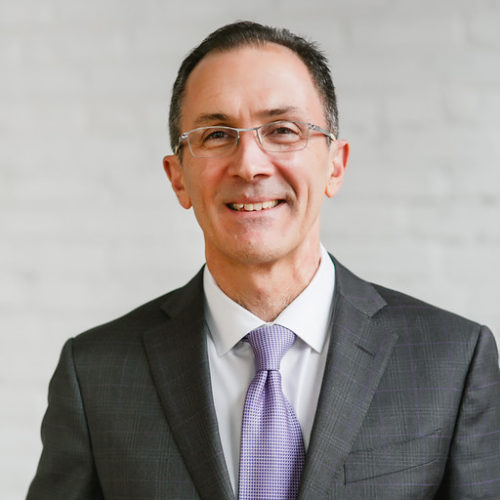 Mario Moussa
Dr. Mario Moussa is a noted author, keynote speaker, management consultant, and executive educator.  He has taught at the world's leading academic institutions, including UCLA, Duke, the University of Virginia, and the Wharton School at the University of Pennsylvania.  As a consultant, he advises senior leaders about top team effectiveness, communication, organizational culture, and large-scale change initiatives.  He has delivered workshops on leadership, strategic persuasion, negotiation, and collaboration to thousands of executives in New York, San Francisco, Beijing, Shanghai, Mumbai, Sao Paulo, London, Istanbul, and other major cities around the world.  His work has been featured on National Public Radio as well as in leading publications, including Time Magazine, Business Week, U.S. News and World Report, Fortune, Forbes, Inc., Entrepreneur, The Economist, The Financial Times, and The Philadelphia Inquirer.
Dr. Moussa is the co-creator of the popular Wharton Strategic Persuasion Workshop.  He has also led the design of customized leadership development programs for organizations in a wide variety of sectors, including financial and professional services, pharmaceuticals, energy, healthcare, higher education, and government.  By connecting the classroom and the boardroom, he closes the gap between cutting-edge research and business experience.  His work is based on simple, repeatable techniques that deliver results in today's turbulent economic climate.
For over ten years, Dr. Moussa was a Principal at CFAR, a management-consulting firm that started as a research center at the Wharton School and spun off to become independent.  He was co-leader of CFAR's practice in Collaboration and Negotiation.  His consulting clients have included such prominent organizations as State Farm, PNC Bank, GlaxoSmithKline, McKinsey and Company, Nielsen, UnitedHealth Group, Russell Investments, KieranTimberlake Architects, and MasterCard.
In his latest book Committed Teams: Three Steps to Inspiring Passion and Performance, he and co-authors Madeline Boyer and Derek Newberry use vivid stories and extensive first-hand observations to describe a process for building great teams.  Dr. Moussa's first book The Art of Woo: Using Strategic Persuasion to Sell Your Ideas, co-written with G. Richard Shell, has been critically acclaimed for its clear and effective methodology.
Dr. Moussa lives in Center City, Philadelphia with his wife, where they raised their three children.