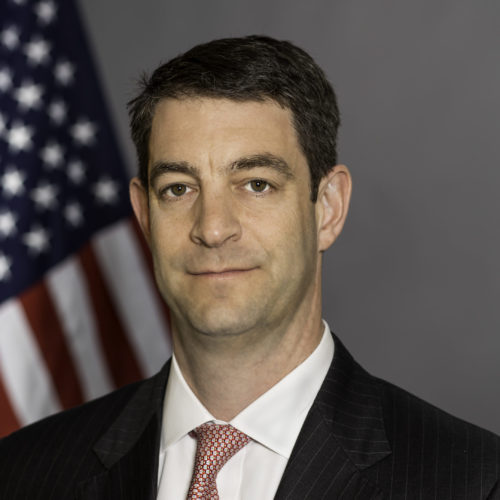 Marc P. Berger
Marc P. Berger was named Director of the New York Regional Office in December 2017.  The New York office has responsibility for the largest concentration of SEC-registered financial institutions, including more than 4,000 investment banks, investment advisers, broker-dealers, mutual funds, and hedge funds.
Before serving at the Commission, Mr. Berger was global co-head of Ropes & Gray LLP's Securities and Futures Enforcement Practice.  His practice focused on white-collar criminal defense, regulatory enforcement, and internal investigations.
From 2002 to 2014, Mr. Berger served as an Assistant U.S. Attorney in the Southern District of New York, including serving as Chief of that office's Securities and Commodities Fraud Task Force.  In that role, he supervised the investigation and prosecution of some of the nation's highest profile financial and investment fraud cases, including the largest crackdown on hedge fund insider trading in U.S. history.  As a prosecutor, Mr. Berger also personally investigated and tried a wide variety of cases involving securities and commodities fraud, as well as other crimes.
Mr. Berger earned his bachelor's degree with distinction from Cornell University in 1996 and his law degree from the University of Virginia School of Law in 1999.  Before joining the U.S. Attorney's Office in Manhattan, he served as a law clerk for the Honorable Richard M. Berman of the U.S. District Court for the Southern District of New York.