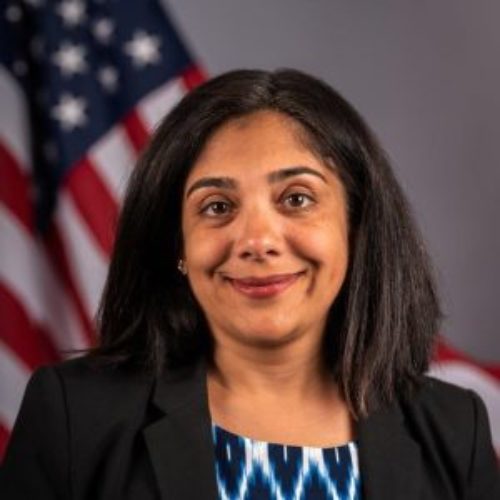 Manisha Kimmel
Manisha is responsible for leading MayStreet's regulatory policy efforts, leveraging her deep relationships within target markets including regulators and financial institutions. As a member of the management team, Manisha is also active in product strategy and marketing efforts.
Prior to joining MayStreet, she served as Senior Policy Advisor, Regulatory Reporting to the SEC Chair focused on the Consolidated Audit Trail (CAT), where she was instrumental in the successful implementation of CAT. Before that, Manisha served as Head of Regulatory and Compliance, Wealth Management, at Refinitiv. While at Refinitiv, she also served as the chair of the CAT NMS Advisory Committee and as a member of the SEC's Equity Market Structure Advisory Committee (EMSAC) where she chaired the Customer Issues Subcommittee. Before Refinitiv, she held various senior roles at the Financial Information Forum, Jordan & Jordan and Automatic Data Processing.
Ms. Kimmel holds a B.S. in Economics from the Wharton School of Business at the University of Pennsylvania and a B.S. in Engineering from Penn's School of Engineering and Applied Sciences.