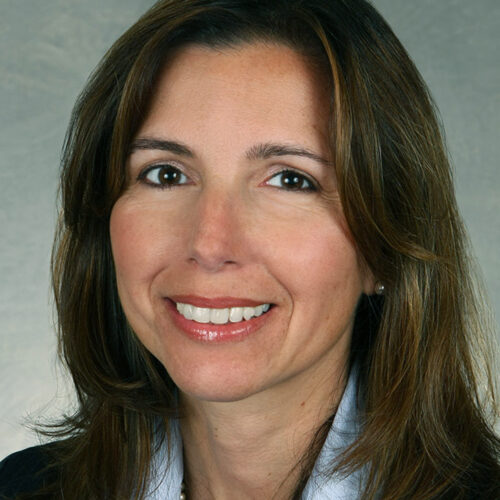 Maggie Serravalli
Maggie Serravalli is executive vice president, Client Experience for Fidelity Institutional (FI), a division of Fidelity Investments which offers which offers clearing, custody, investment products, brokerage and trading services to a wide range of financial intermediary firms. She also serves as head of the Enterprise Relationship Group, which is responsible for growing the firm's largest corporate client relationships. Fidelity Investments is a diversified financial services firm that makes financial expertise broadly accessible to people investing their life savings, businesses managing their employee benefits and advisors investing their clients' money. Since 1946, Fidelity has been helping people live the lives they want through its customer-centered approach, innovative technology and investment solutions.
Ms. Serravalli joined Fidelity in 2007 and has more than 30 years of experience in the financial services industry. She currently oversees the strategy and implementation of the end-to-end service experience for FI's client-facing businesses that serve the clearing and custody market, including banks and broker dealers, registered investment advisors, professional asset managers and retirement advisors and administrators. Her purview also includes the service support for single family, multi- family and wealthy family segments of Fidelity's Family Office business. She reports directly to FI's President, Jeff Lagarce.
Prior to joining Fidelity in 2007, Ms. Serravalli held numerous senior management positions in the Investment Bank division of JPMorgan and its predecessor firms. During her tenure with the company, which began in 1983, Ms. Serravalli served as managing director and head of operations for various global product areas, including Derivatives, Foreign Exchange, Fixed Income Securities, Commodities, Futures and Prime Brokerage.
Ms. Serravalli is a recipient of the 2015 NJBIZ Top 50 Women in Business Award. The annual award recognizes women in New Jersey for their professional and personal accomplishments, as well as their community involvement and advocacy for women. Since 2011, Ms. Serravalli has served on the board for Citizen Schools, a non-profit organization, which partners with middle schools across the United States to expand the learning day for low-income children. She earned her Bachelor of Science degree in accounting from St. John's University. She holds a CPA certification and the Series 7 and 24 licenses.