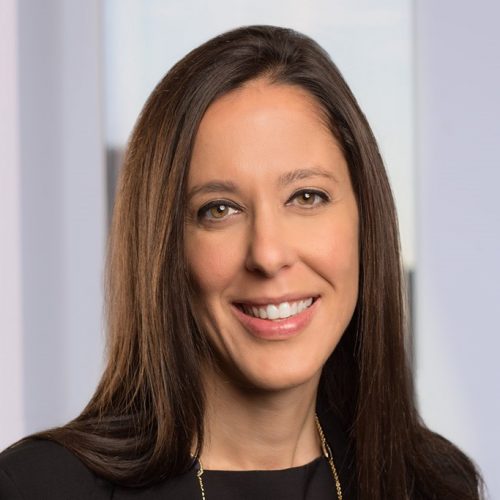 Lisa Bebchick
Lisa Bebchick is a partner in Ropes & Gray's litigation and enforcement practice group. Lisa's practice focuses on complex commercial, securities, and real estate litigation and white collar criminal defense and regulatory matters, including securities enforcement and internal investigations. She has represented individuals and institutions in connection with myriad high-stakes matters, including multi-million dollar criminal and civil forfeiture proceedings and related litigation. She has also represented clients in connection with SEC, CFTC, FINRA, US Attorney's Office, and Office of the New York Attorney General investigations.
Lisa regularly advises corporate clients in connection with pre-litigation contractual disputes, due diligence, and whistleblower claims, and has extensive experience handling bulge bracket bank regulatory work. Lisa has substantial experience in state and federal courts at the trial and appellate levels, as well as in mediation and arbitration. Lisa has done pro bono work for The Innocence Project, an organization dedicated to providing pro bono legal services to individuals seeking to prove their innocence of crimes for which they have been convicted, and the Correctional Association of New York, an independent non-profit organization that advocates for a more humane and effective criminal justice system.
Lisa is recognized by Chambers USA: America's Leading Lawyers for Business for General Commercial Litigation; clients describe her as "super detail-oriented, super smart and very pleasant to work with." She was also recently profiled in Corporate Counsel's 'Women, Influence & Power in Law' report, which honors women who have demonstrated a commitment to advancing the empowerment of women in law.
Lisa is Co-Chair of Ropes & Gray's Women's Forum and a hiring partner for the New York office.