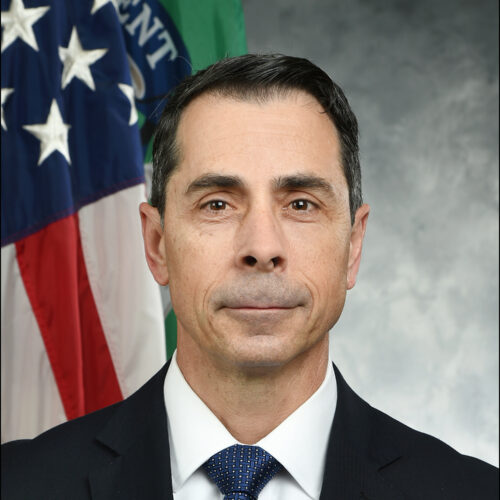 Kenneth A. Blanco
Kenneth A. Blanco serves as the Director of the Financial Crimes Enforcement Network (FinCEN), a Bureau within the Department of Treasury.  FinCEN supports law enforcement and global efforts against domestic and international financial crimes via the collection, analysis, and dissemination of information from the financial sector, and administers and enforces regulations to guard against money laundering and terrorism financing.
Prior to his appointment as Director, Mr. Blanco served for 29 years in the U.S. Department of Justice.  He served for over a decade as a Deputy Assistant Attorney General, and in his last year served as Acting Assistant Attorney General for the Criminal Division, overseeing financial and international investigations and prosecutions involving white collar fraud, public corruption, computer crime, kleptocracy, and money laundering.  He began his career in the Miami-Dade State Attorney's Office before joining the United States Attorney's Office in the Southern District of Florida as an Assistant United States Attorney.
Mr. Blanco graduated from Georgetown University Law Center in 1989.