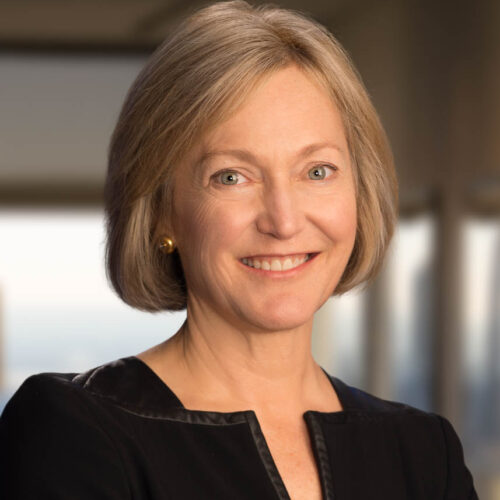 Karen Patton Seymour
Karen is general counsel of Goldman Sachs and a member of the Management Committee. She also oversees Launch With GS, Goldman Sachs' $500 million commitment to narrow the gender investing gap. Karen joined the firm as a partner in 2018.
Prior to joining the firm, Karen was a partner and member of the Management Committee at Sullivan & Cromwell LLP, specializing in commercial litigation, regulatory enforcement and internal investigations. She previously also served as co-managing partner of Sullivan & Cromwell's Litigation Group.
In addition to working at Sullivan & Cromwell, Karen held several roles at the US Attorney's Office for the Southern District of New York, including as chief of the Criminal Division, where she oversaw all criminal investigations and prosecutions for the district, and before that as chief of the General Crimes Unit.
Karen serves as vice president of the New York City Bar Association.
Karen earned a BA and BS, magna cum laude, from Southern Methodist University in 1983, a JD from The University of Texas School of Law in 1986 and an LLM from the University of London in 1987.