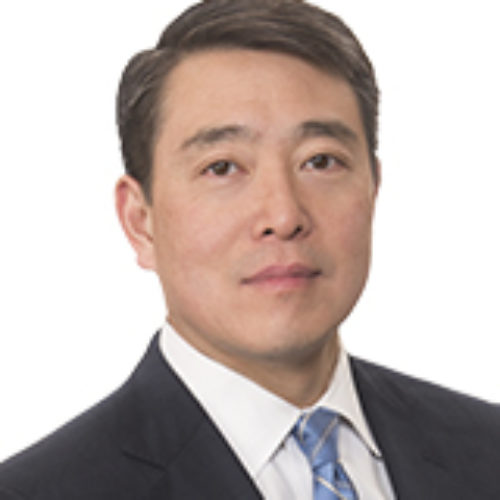 Joon H. Kim
Joon H. Kim is a partner at Cleary Gottlieb Steen & Hamilton LLP, focusing on white-collar criminal defense, internal investigations, regulatory enforcement, and crisis management, as well as complex commercial litigation and arbitration.
Mr. Kim has enjoyed a distinguished career over two decades at high levels of government and in private practice at the firm, personally trying over a dozen federal jury trials and actively participating in dozens more.
From March 2017 to January 2018, he served as the Acting U.S. Attorney for the Southern District of New York. As the most senior federal law enforcement officer in the district, he oversaw all criminal and civil litigation conducted on behalf the United States and supervised the work of about 220 Assistant U.S. Attorneys handling a wide range of cases, including securities fraud, cybercrime, domestic and foreign corruption, money laundering, cryptocurrency, tax litigation, terrorism, racketeering, Bank Secrecy Act and sanctions violations, theft of trade secrets and economic espionage, as well as civil rights, civil enforcement, and environmental matters. Before becoming Acting U.S. Attorney, Mr. Kim served in various leadership positions in the office, including Deputy U.S. Attorney, Chief of the Criminal Division, and Chief Counsel to the U.S. Attorney.
Mr. Kim joined Cleary Gottlieb in 1997 as an associate in the litigation group. From 2000 to 2006, he was an Assistant U.S. Attorney in the Southern District of New York. From 2006 to 2013, he was part of the firm's enforcement and litigation group, becoming partner in 2009. He has represented major financial institutions, global conglomerates, and senior executives in criminal and regulatory matters, as well as in complex civil litigation and international arbitration. He rejoined the firm in 2018.
Mr. Kim is phi beta kappa graduate of Stanford University and a cum laude graduate of Harvard Law School. Following law school, he clerked for the Honorable Miriam Goldman Cedarbaum, United States District Judge for the Southern District of New York.