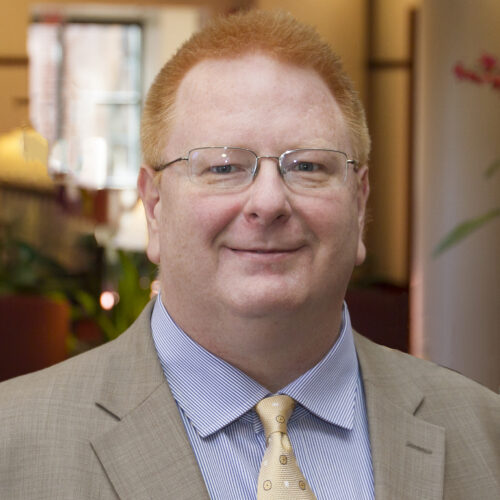 Joseph Perfetti
Mr. Perfetti is an author, executive speaker and subject matter expert in corporate finance, strategy and agility who has delivered over 2000 executive education teaching days over the past 25 years for leading corporations and consulting firms including Google (Alphabet), UnitedHealth Group, CVS Health, Merck, Anheuser-Busch InBev, KPMG, PVH, Morgan Stanley, Merrill Lynch, Wells Fargo, Santander, BBVA, Royal Bank of Scotland, Citibank, Standard Chartered, China Merchants Bank, Bank of Beijing, Siam Commercial Bank, Westpac, CTBC, SASAC, EHouse, HNA, Shanghai Municipal Government, Aegon, Legal & General, AT&T and many other Global 1000 firms at the executive level. He has taught in SII since 2016.
Mr. Perfetti teaches Equity Analysis at the Masters and Undergraduate level at the University of Maryland, College Park.  He teaches finance using the largest Bloomberg academic teaching lab in the world and requires certification of over 350 students per year.
Mr. Perfetti is also an Innovation Fellow with Duke CE.  In addition to delivering executive education and leadership coaching sessions, he is currently featured in two online self-study courses. The first is an eight module finance for the non-financial manager program called Building Financial Acumen. The other online course is called Building Strategic Agility.  For the Agility Course, Mr. Perfetti led a team of academics and practitioners to research, organize and explain a practical systems view of Agility which includes his research on The Agile Dashboard.
Amongst his publications, Mr. Perfetti has a chapter on Agile Governance in the Handbook of Corporate Governance, 2nd Edition, Wiley Press. His upcoming book called The Agile Dashboard will be published in 2021.
Using his algorithm for Financial Cycle TimeÔ, Mr. Perfetti has created the Global Productivity awards that measure organizational speed using financial statements which are announced each April in partnership with Duke.
Mr. Perfetti is a partner in the consulting and executive education firm Percipient Partners LLC.  Percipient focuses on business acumen, strategic planning, financial analysis and culture work.  He also has served as an executive coach for senior leaders of organizations.
Mr. Perfetti has delivered Executive Education programs numerous other schools including Harvard, Wharton, Georgetown, and Maryland.  He also delivers sessions for clients of Heidrick and Struggles and Korn Ferry.
He has won five teaching excellence awards including four consecutive years and two consecutive Faculty Member of Distinction awards as voted by the students for best teaching faculty. He has been an Adjunct Professor of Law at Georgetown Law School where he taught corporate finance for Law Students and was previously an Adjunct Faculty at Emory University where he taught in the MBA program and in various executive education programs.
A serial entrepreneur, he started Intelliworks Inc., a venture-backed CRM company focused on higher education and an online knowledge sharing company. Intelliworks was acquired in 2011 by Hobsons.
Mr. Perfetti is a graduate of the Wharton School of the University of Pennsylvania where he was a teaching assistant in both the MBA and Executive MBA programs for a capstone business policy course. Mr. Perfetti also was an avid debater, attending the US National Championships in 1989 and 1990, as well as the 1990 World Debating Championships in Glasgow, Scotland. He holds a BS in Economics with a concentration in management.