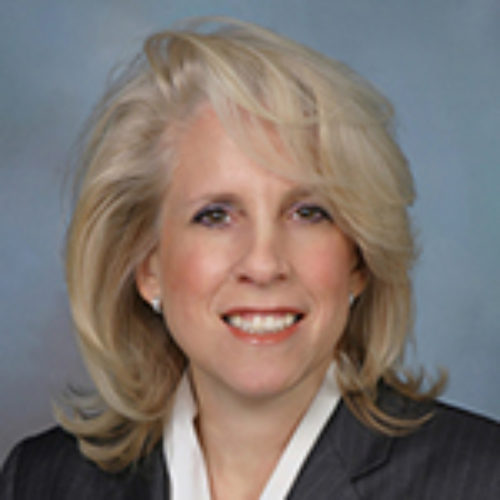 Jodi L. Avergun
Jodi L. Avergun
Jodi Avergun is Chair of the firm's White Collar Defense and Investigations Group and a noted expert in Anti-Money Laundering law and regulated substances.   Her practice focuses on representing corporations and individuals in criminal and regulatory matters involving, among other things, the Foreign Corrupt Practices Act, securities enforcement, health care, and general white collar matters. Jodi has successfully represented both companies and senior executives in internal investigations, matters before regulatory bodies including the SEC and the U.S. Drug Enforcement Administration, and in civil and criminal matters in federal court. She has also designed and implemented compliance programs for a variety of her clients.
She is the former Chief of the Narcotic and Dangerous Drug Section of DOJ's Criminal Division and the former Chief of Staff of the DEA.  She is also a former federal prosecutor, having been an AUSA in the Eastern District of New York for more than a decade.  She represents companies and individuals in cases involving both traditional and unusual applications of the Controlled Substances Act, and counts among her clients large and small wholesale distributors, manufacturers, retail chains, and pharmacists. She successfully represented the employees of FedEx in grand jury investigations and at trial, successfully represented the clubs of the NFL in CSA-related matters, and is the first independent reviewer appointed to oversee a CSA settlement.  She also advises clients in the burgeoning legal cannabis space, particularly as it relates to banking and financial transactions. She has written and lectured widely on all aspects of controlled substance law, and is a regular speaker and commentator at business seminars and conferences. Jodi was selected to Global Investigation Review's Who's Who Legal: Investigations 2017 and recognized in the 2014 edition of The Legal 500 US as a "Key Individual" in the white-collar criminal defense area.
Prior to joining the firm, Jodi served in numerous capacities in the Department of Justice, including as chief of staff of the U.S. Drug Enforcement Administration, and as an Assistant U.S. Attorney in the Eastern District of New York. As a prosecutor, Jodi oversaw and conducted money laundering and financial fraud investigations and prosecutions, including mortgage and securities fraud matters, tried numerous cases, and argued more than one dozen appeals in the Second Circuit Court of Appeals.
Jodi is a graduate of Brown University and a graduate, magna cum laude, of Brooklyn Law School, where she was an editor of the Brooklyn Law Review. Jodi is a member of the bars of the District of Columbia and New York State, and is admitted to practice before the U.S. Supreme Court and various other federal circuit and district courts, including the Second Circuit, the District of the District of Columbia, and the Eastern and Southern Districts of New York.
Jodi Avergun is a member of the Washington, D.C., Chapter of the Women's White Collar Defense Association (WWCDA). For more information visit: http://wwcda.org/.
Recent Speaking Engagements
"Banking on Cannabis: The Impact of Legalization on the Banking Industry," The Osgoode O Cannabis! Webinar Series (October 15, 2018)
"Cannabis Banking – A Pipe Dream?: Issues in Cannabis Investing and Banking," Cadwalader Finance Forum (October 9, 2018)
"Up in Smoke: A Look at Medical Marijuana From Scientific, Financial, and Public Policy Points of View," American Bar Association 2016 Fall Meeting (November 17-19, 2016)
"New Challenges to Mortgage Lending – From Marijuana Money to Reaching Millennials," 2016 Mortgage Bankers Association Legal Issues & Regulatory Compliance Conference (May 3, 2016)
Recent Articles
Judge Assigned to Opioid MDL Determined to 'Solve' the Opioid Crisis (Cadwalader's Health Care Fraud Focus Blog)
Does a 2016 Law Strip DOJ and DEA of Police Powers to Enforce Drug Laws? (Cadwalader's Health Care Fraud Focus Blog)
DEA Win Increases Pressure on Wholesale Drug Distributors (Cadwalader's Health Care Fraud Focus Blog)
Future of MJ + cannabis investing under Trump: Q&A with former DEA official Jodi Avergun (Marijuana Business Daily)
Complying with AML Laws: Challenges for the Fintech Industry (crowdfundinsider.com)
Pot Banking 2016: More State Ballots But Continued Unease (American Banker)
Non-Bank Payments Aren't a Long-Term Answer for Legal Marijuana (paymentssource.com)
Even Legal Marijuana Businesses Pose Serious Money Laundering Risks for Banks and Investors (Compliance Week)
BSA Expectations Regarding Marijuana-Related Businesses (Financial Crimes Enforcement Network (FinCEN) guidance)
Anti-Money Laundering Guidance Issued for Banks Seeking to Service Marijuana-Related Businesses (Financial Fraud Law Report)
Recent Media and Press
"5 Takeaways As DEA Mulls Slashing Opioid Output," Law360, April 19, 2018
"The Health 202: States are going after opioid makers," The Washington Post, April 9, 2018
"A South Texas county drags PBMs into nationwide lawsuit over opioids," STAT, February 26, 2018
"Quincy plans to sue big drug makers over opioid crisis," The Boston Globe, November 1, 2017
"Saturday on the NewsHour…," PBS NewsHour, October 18, 2017
"Drug Makers Sued for Fueling Opioid Epidemic," Bloomberg Radio, July 7, 2017