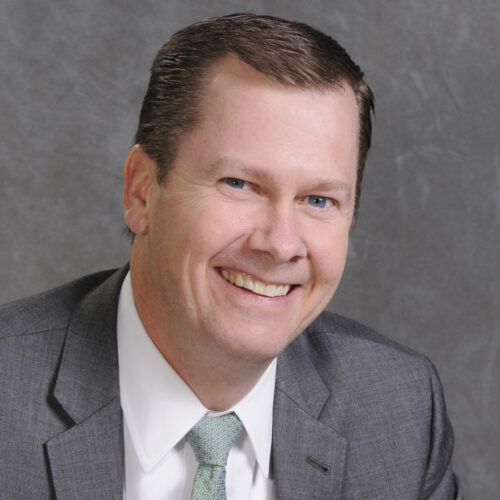 Jesse Hill
Jesse Hill is a principal in the Legal division who leads Government and Regulatory Relations. In this role, he is responsible for developing and implementing the firm's public policy initiatives and interactions with key regulatory and elected officials. He also leads the Grassroots Task Force, a group of financial advisors and branch office administrators from all 50 states who are dedicated to making the voice of the individual investor heard in our nation's capital. He has held both roles since 2013.
Jesse began his Edward Jones career in 1996 as an attorney in the firm's Compliance Service department, where he worked to ensure branch compliance with industry and government regulations. In 1998, Jesse moved to the division's Regulatory department and shifted his focus to reviewing pending state legislative and regulatory initiatives and worked with state securities regulators to communicate the firm's views.
Jesse was named director of regulatory relations in 2002 and an Edward Jones principal in 2004. As director of regulatory relations, Jesse led the firm's efforts to develop and maintain relationships with the firm's regulators, monitor and communicate new regulatory and legislative initiatives, respond to regulatory inquiries, and manage the firm's regulatory examinations.
Jesse grew up on a family farm in Danvers, Ill., and graduated from the University of Illinois at Urbana-Champaign with a bachelor's degree in finance. He attended law school at the University of Missouri-Columbia and is a member of the Missouri Bar Association.
He is a long-suffering supporter of the University of Illinois athletic program and enjoys getting outdoors with his wife, Karen, and their children: Reid, Parker and Avery.
Jesse is a member of the Securities Industry and Financial Markets Association (SIFMA) Government Representatives Committee. He also serves on the board of the Missouri Chamber of Commerce and Industry and on the U.S. Chamber of Commerce's Center for Capital Markets Competitiveness Leadership Board.