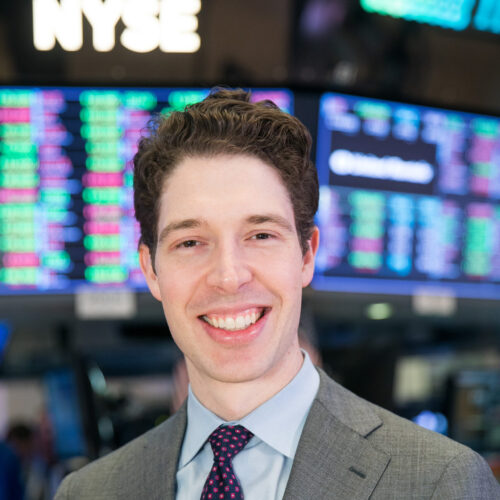 Ivan Brown
Ivan Brown is the Head of Options for NYSE Group, a wholly owned subsidiary of Intercontinental
Exchange (NYSE: ICE), where he leads the competitive strategy, development, and oversight of the
NYSE Amex and NYSE Arca options markets.
Since taking the helm in 2016, Brown has driven significant growth and advancement for NYSE Options,
primarily through implementing new features and functionality to enhance risk management and liquidity
sourcing on the NYSE's markets. Notably, he led the re-platforming of the existing markets onto new
hardware to facilitate lower latencies and higher determinism, leading to a 50% reduction in average
latency.
Brown was also instrumental in expanding the NYSE's west coast presence through the launch of NYSE
Pacific in 2019, the new, state-of-the-art NYSE Arca Options trading floor in downtown San Francisco.
Also in 2019, he was named to Business Insider's Rising Stars of Wall Street List, which recognizes
leaders in the finance industry under the age of 35.
Previously, Brown was Director of Strategic Initiatives for NYSE Options, where he drove the strategic
and financial analysis of new business initiatives, pricing, competitive response, and partnerships.
He graduated top of his class from New York University's Leonard N. Stern School of Business with a
Bachelor of Science degree in Management & Organizational Behavior.