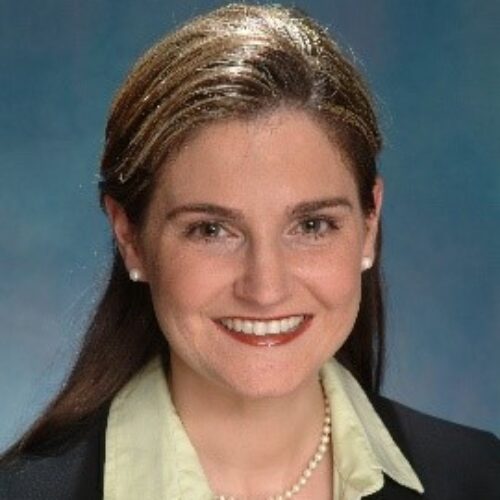 Hilary De Lorenzo
Hilary De Lorenzo is a Senior Vice President in the Corporate Risk organization at Wells Fargo where she leads the financial crimes risk management Targeted Risk and Control Evaluation (TRACE) team responsible for executing independent testing in areas of high and emerging financial crimes risk across the enterprise.  The TRACE team, which Hilary formed in 2015, provides financial crimes subject matter expert credible challenge, and executes independent reviews to evaluate the effectiveness of controls and business processes.
Hilary has 25 years of audit, risk and compliance leadership experience with responsibility for designing and implementing enterprise-wide risk, compliance and internal controls testing and monitoring programs. Prior to her role at Wells Fargo, Hilary served as a Senior Director in the Global Compliance organization at Visa Inc. responsible for implementation and integration of enterprise-wide risk and compliance programs with a focus on financial crimes. Hilary also served as an external auditor at PricewaterhouseCoopers LLP where she led risk management and internal controls engagements for large public and private company clients in the high tech and financial services industries.
Hilary is a graduate of the University of California, Berkeley Walter A. Haas School of Business.  She is a Certified Anti-Money Laundering Specialist (CAMS), a Certified Information Systems Auditor (CISA) and a Certified Ethics and Compliance Professional (CCEP).