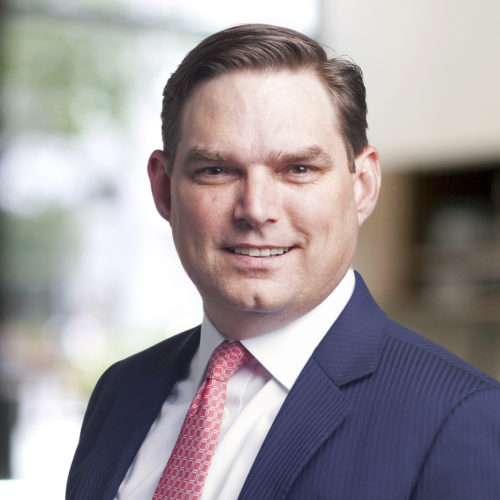 Greg Ruppert
Greg Ruppert is the Bank Secrecy Act Officer and a Senior Vice President in Charles Schwab Corporation's Corporate Risk Management department. In his role, Greg is the Chief of the Financial Crimes Risk Management group, which encompasses the enterprise-wide BSA/Anti-Money Laundering, OFAC/Sanctions, Fraud Investigations, Cyber Crime Investigations, and Internal Investigation programs of the corporation.
Prior to joining Schwab, Greg spent over 17 years with the FBI. In his last assignment, he was a senior executive at FBI Headquarters in Washington D.C. where he oversaw the Cyber Division's efforts to combat the highest priority cyber threats emanating from Asia, Eurasia, Middle East, and Africa.
Greg began his FBI career in the Boston Field Office specializing in complex corporate and securities fraud, money laundering, financial crimes, and cyber fraud. He also served on the Enron Task Force as a senior investigator assigned to investigate Enron's CFO and other senior corporate officials.
During his tenure with the FBI, Greg also focused on the FBI's anti-terrorism efforts.  He led a team, as part of the FBI's 9/11 investigation, which uncovered the hijackers' financial activities and sources of funding.  He later joined the Terrorist Financing Operations Section where he created a unit responsible for the investigation of terrorism-related money laundering and illegal charity-based fundraising.  Greg served internationally in the Netherlands and Germany.  He also headed up high profile international terrorism investigations as Assistant Special Agent in Charge of the Extraterritorial Squads based out of the Washington DC Field Office.
Greg is also clinical professor for the University of the Pacific
(UOP), School of Engineering and Computer Sciences' Data Analytics Master's Program and an Industry Advisory Board member for the UOP's Cybersecurity Program.
Greg is a member of the California bar.
Greg is married and has two daughters.