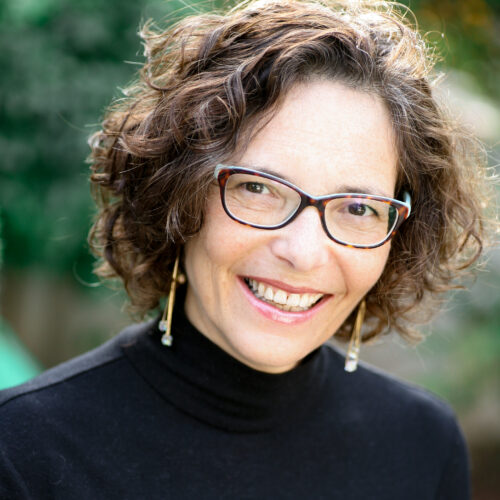 Dafna Eylon
Dr. Dafna Eylon specializes in developing senior executives and management teams to enhance leadership and organizational effectiveness. President of Eylon Associates, she also delivers programs at Wharton's Aresty Institute for Executive Education at the University of Pennsylvania and is a former Senior Fellow at Wharton. She previously served as the F. Carlyle Tiller Chair of Business at the Robins School of Business and Associate Professor of Psychology at the University of Richmond.
Dr. Eylon has extensive experience in organizational consulting and executive coaching. Her primary focus is on enabling executives to realize opportunities for professional growth as they face key leadership challenges such as thriving and managing change, strengthening communication, increasing social influence and meaningful purpose, building organizational courage, enhancing organizational culture with strategic focus and workplace empowerment. Dr. Eylon works with global clients across multiple industries. Previous clients include: Bank of America, Capital One, CTBC, Deloitte, Estee Lauder, FAO United Nations, IBM, IMCA, IFC World Bank, Intel, Invensys, General Electric, Marathon Oil, Medtronic, Merck, Merrill Lynch, Novartis, Organization for Economic Co-operation and Development (OECD), Payoneer, SanDisk, The Sage Group, Shell International, Siam Commercial Bank, Teva, Raytheon, VA Medical Centers and World Trade Organization.
A popular keynote speaker at organizational and industry events around the world, Dr. Eylon integrates her business experience and academic background on topics such as Your Leadership Blueprint, Leading Innovative Change, Executive Communication, Creating Effective Teams, Building Social Influence, Global Ethical Decision Making, and Organizational Courage.
Dr. Eylon is the recipient of numerous professional awards including the State Council of Higher Education for Virginia Outstanding Faculty Award, and her work has been profiled in the highly regarded multi-disciplinary journal Science. She has also served as representative-at-large for the Academy of Management, Organizational Behavior Division.
Dr. Eylon's current research interests and publications are in the areas of workplace empowerment, use of ambiguous information in organizational settings, posthumous impressions of organizational leaders, and negotiation. Dr. Eylon earned her Ph.D. in Organizational Behavior from the University of British Columbia.