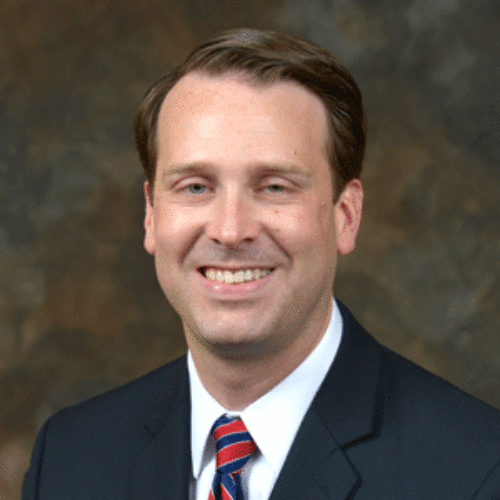 J. Curtis McCubbin
Curtis McCubbin is the Director and Senior Associate General Counsel for Robert W. Baird & Co. Incorporated ("Baird"), and its affiliated trust company, Hilliard Lyons Trust.  He is primarily responsible for legal and regulatory matters relating to Hilliard Lyons Trust.  Curtis also chairs the Hilliard Lyons Trust Risk Committee and serves as Secretary of the Hilliard Lyons Trust Board of Directors.  He also assists with Baird's Global Investment Banking team, works on cannabis and hemp issues, and provides general legal advice to Baird and Hilliard Lyons Trust.  As a leader in Baird's Legal Department, he contributes to the strategic direction of the department and Hilliard Lyons Trust.  Curtis also serves as a member of various Hilliard Lyons Trust sub-committees.
Prior to joining Baird, Curtis was Senior Vice President and Chief Legal Officer for J.J.B. Hilliard, W.L. Lyons, LLC ("Hilliard Lyons").  Hilliard Lyons was acquired by Baird in April 2019 and fully converted in October 2019.  While at Hilliard Lyons, Curtis worked in various capacities, starting in the Compliance Department in 2006.  In 2009 he helped establish the firm's Legal Department and was named General Counsel in 2017 and Chief Legal Officer in 2018.
Curtis is active in our industry serving as a member of the SIFMA Future Leaders Committee, formerly on the SIFMA General Counsels Committee, and acting as a non-public arbitrator with FINRA Dispute Resolution.  He has participated in planning and moderating several SIFMA Compliance & Legal Society events.  Curtis will complete Year 3 of the Securities Industry Institute at Wharton in March 2020.
Curtis earned his Bachelor of Arts in Political Science from Transylvania University, a Juris Doctorate degree from the University of Kentucky College of Law, and an MBA from the University of Indiana, Southeast.  He also holds Series 7, 66, and 24 licenses.