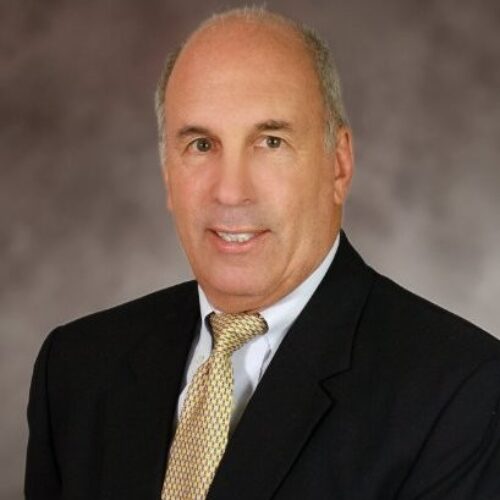 Craig Messinger
Craig Messinger is CEO for Virtu Americas LLC. Craig is a 40-year veteran in the financial services industry and has held various senior management positions during that time. Currently, Craig is part of the executive management team and Vice Chairman at Virtu Financial, Inc. He serves, as the CEO for Virtu Americas LLC, one of Virtu's FINRA registered broker-dealers.
Prior to joining Virtu, Mr. Messinger served as Executive Vice President and global head of trading and risk management at BNY Mellon and was a member of the bank's Operating Committee and the Global Markets Executive Committee. He was selected for this position after leading the integration of various businesses within BNY Mellon including Pershing Trading Services which he led from 2005 to 2011. Further, during his time at BNY Mellon, he was the executive sponsor for driving electronic market making across all asset classes, providing algorithmic execution services and creating the prime brokerage business.
From 2000 through 2004, Craig served as President of Capital Markets for Fidelity Investments in Boston. During his tenure at Fidelity, he transformed the business to a technology driven platform across equities, fixed income and all new issue products and created the prime brokerage and stock loan/repo business.
Under his leadership, Fidelity became an early innovator in creating algorithmic execution tools, transaction cost analysis, smart routing and crossing concepts. In addition, Craig served as an advisor and subject matter expert for independent directors of the Fidelity Mutual funds.
Prior to Fidelity, Craig had 15 years of diversified experience with Lehman Brothers. During his last 6 years he served in two international assignments. He led the formation of Lehman Canada from 1994 – 1996 and served as its President. From 1990 through 1993, Craig was based in Japan and headed Lehman's fixed income, foreign exchange, derivatives and financing products in Asia. In 1992 Lehman's rose to third overall in the Greenwich rankings while also achieving top 5 rankings in every asset class.
Craig has been an active industry leader and has been asked to serve on numerous boards and trade associations since 1991. His board experience includes: Redi and Archipelago ECN's, the "CBOE" Chicago Board Options Exchange, the Boston Stock Exchange and the performance committee of the "OCC" Options Clearing Corporation. He also served as the BNY Mellon representative to the American Bankers Association securities dealer board (advisory committee), Hedgemark a wholly owned subsidiary and Fast Match where BNYM had equity holdings.
Craig also held roles in trade associations including Asia Chairman of the Public Securities Association, Investment Dealers Association of Canada, executive committee of the Bond Market Association as Treasurer and Treasurer of the newly formed Foreign Exchange Professionals Association.
He currently serves on the board and executive committee of SIFMA.
Craig holds a BS in Economics from the Wharton School at the University of Pennsylvania.
Committees