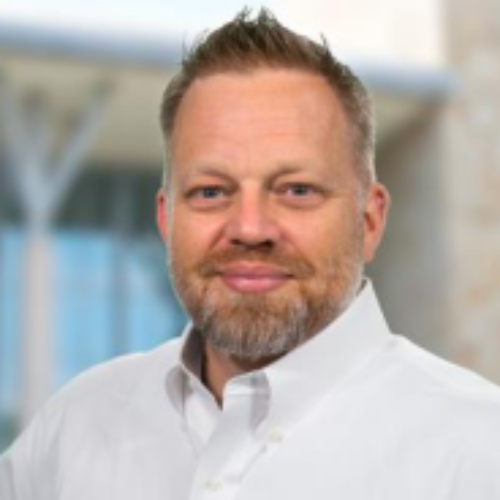 Chad Renfro
Chad Renfro is Head of Enterprise Cybersecurity for Fidelity Investments, a leading provider of investment management, retirement planning, portfolio guidance, brokerage, benefits outsourcing and other financial products and services to more than 26 million individuals, institutions and financial intermediaries.
In this role, he leads Fidelity's cybersecurity efforts.  Mr. Renfro is a distinguished officer graduate of Baylor University. Since completing his formal education, he has worked for more than 20 years in the information security field. Before joining Fidelity, he served as the Chief Information Security Officer (CISO) of Bank of America's Information Protection division, leading more than 1200 security professionals. Mr. Renfro was with Bank of America from 2000 to 2014.
Prior to joining Bank of America, Mr. Renfro served as an officer with the United States Air Force Computer Emergency Response Team (AFCERT) at the Air Force Information Warfare Center, headquartered near San Antonio.
Over his career, Mr. Renfro has led more than 500 cyber incident investigations and
developed several specialized tools for information security, including specialized
intrusion detection systems. He has 11 patents filed in the areas of risk management
and intrusion detection.