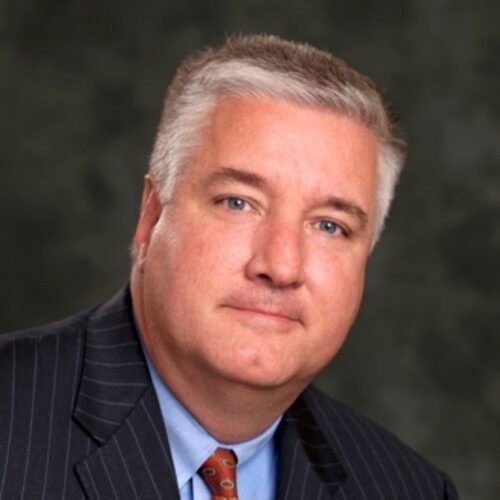 Bob Adams
Bob Adams is Chief Operating Officer and Head of the Operations and Services Group (OSG), a division of Fund and Brokerage Operations & Technology (FBOT). FBOT is a division of Fidelity Investments, a leading provider of investment management, retirement planning, portfolio guidance, brokerage, benefits outsourcing and other financial products and services to more than 27 million individuals, institutions and financial intermediaries.
Mr. Adams is responsible for all brokerage operations and services for Fidelity's institutional and retail businesses. During his 27-year Fidelity career, he has led virtually every operations and services function within OSG. He was instrumental in establishing and providing oversight to the firm's Client Services and Support Division. The business unit's primary objective was to provide client call support and problem resolution for the division's four operating functions (Trade Processing, Money Movement, Asset Servicing and New Accounts). He also guides the firm's internal Fidelity Fund Transfer Agent Board.
Mr. Adams joined Fidelity in 1992 as the Director of Client Services. He assumed responsibility for Mutual Fund Processing from 1994-2002. During his leadership, the organization supported significant growth generated from Fidelity's FundsNetwork offering, assisted with the consolidation of internal Transfer Agent platforms and initiated a series of process improvement changes that resulted in the realization of greater efficiency, control and output quality. Under his guidance, critical advances were made in the areas of applied technologies, talent acquisition and retention, risk oversight and service delivery.
In 1984, Mr. Adams began his financial services career as a member of the E.F. Hutton Management Associate Program and then assumed a management role in the Direct Investment Processing Organization. In 1988, he was instrumental in coordinating the merger between the Direct Investment Departments of E.F. Hutton and Shearson Lehman Brothers. Mr. Adams was then promoted to Vice President responsible for all Direct Investment Operations. In 1990, he transitioned into a new leadership position in Shearson Lehman Brothers Mutual Fund Organization. He also played an active part in Shearson Lehman Brothers' move toward a "Total Quality Management" and "Service Excellence" work environment.
Mr. Adams holds a Bachelor of Science and an MBA in Finance from St. John's University. He also holds NASD Series 7, 24 & 27 licenses. Bob's industry participation includes membership in DTCC's Operations and Technology Committee and SIFMA's Operations and Advisory Committee.  He is also a member of St. John's Tobin School of Business Advisory Board, serves on the St. John's University President's Dinner Executive Committee and participates in the St. John's Day on Wall Street.  Additionally, Bob supports Big Brothers/Big Sisters.