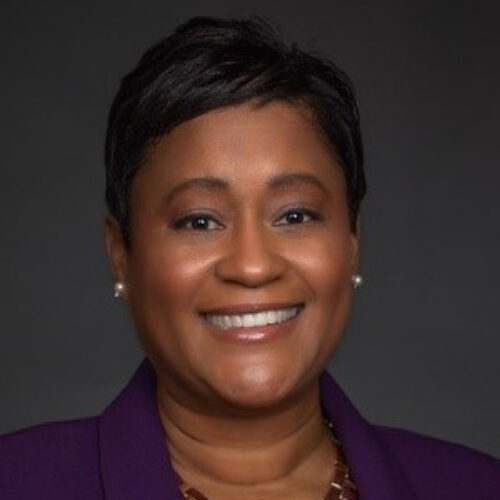 Audria Pendergrass Lee
For more than 25 years, Audria Pendergrass Lee has been driving meaningful organizational change—most recently through the strategic creation and deployment of infrastructure, resources, and tools that help foster a culture of diversity and inclusion and build an environment that supports corporate social responsibility and work/life balance.  Over her career, she has worked in a variety of industries, including the military, financial services, distribution and educational services.  She currently serves as the Head of Inclusion, Recruitment and Workforce Compliance at the FINRA.
Audria earned a Bachelor of Arts degree in Political Science from the University of South Carolina, a master's degree in Organizational Management from the University of Phoenix and has continued her studies at the University of Maryland University College and Aresty Institute of Executive Education at The Wharton School, University of Pennsylvania.  In addition, she serves on the board of the Center for Workforce Compliance and as a member of the Tanenbaum Workplace Advisory Council.  In 2019, Audria was recognized by The Network Journal as an Influential Black Woman in Business.  Most importantly, she is the wife of US Coast Guard CWO Wendell Lee and mom to 13 year old Kendall Olivia.