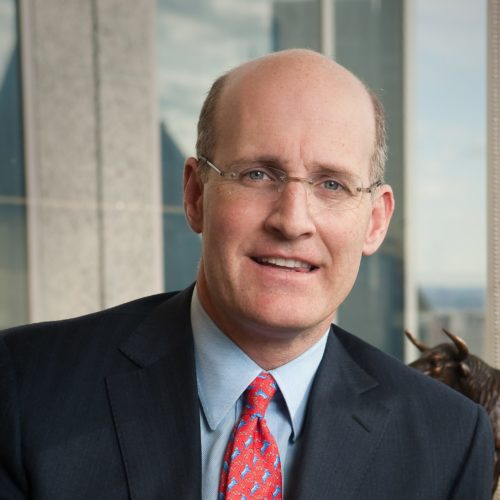 Andrew M. Sieg
Andy Sieg is Head of Merrill Lynch Wealth Management, leading more than 14,000 advisors and 6,000 client associates in the firm's U.S. Wealth Management group and over 300 private wealth advisors in its Private Banking & Investment Group. Merrill Lynch serves millions of individuals, small businesses and institutions representing more than $2 trillion in client assets. Andy is a member of the Bank of America Management Committee.
Andy first joined Merrill Lynch in 1992 as an analyst in the Global Wealth Management business and rose through a series of strategy and field leadership roles until assuming his current position on January 1, 2017. From 2005-2009, Andy led the Emerging Affluent Client Segment within Citigroup Global Wealth. In recent years, he served as Head of Global Wealth & Retirement Solutions, providing comprehensive investment products and services, as well as retirement solutions, to clients of Merrill Lynch Wealth Management and U.S. Trust.
Prior to Merrill Lynch, Andy served in The White House as an aide to the assistant to the President for Economic and Domestic Policy. Andy earned a Bachelor of Science in Economics from Penn State University and a Master in Public Policy from the Harvard Kennedy School.
In 2015, Andy represented Bank of America at the White House Conference on Aging, where he joined President Barack Obama and leaders in the field of aging to discuss the challenges and opportunities presented by the global longevity revolution. Andy also represents Bank of America Merrill Lynch on the advisory boards of the Stanford University Center on Longevity and the Milken Institute Center for the Future of Aging.
Andy was named an Alumni Fellow of Penn State in 2013, and is a member of the Schreyer Honors College External Advisory Board. He is also a member of the Harvard Kennedy School Dean's Council.