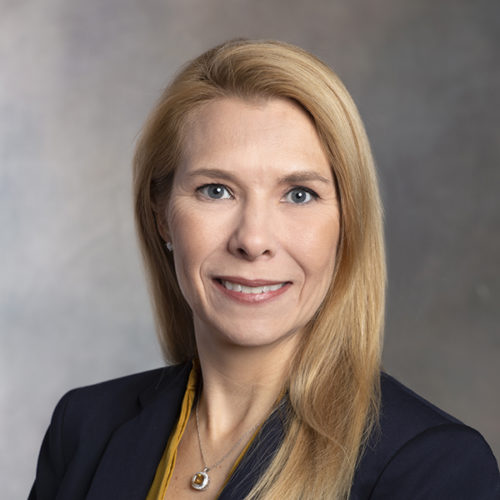 Andrea Walser
Andrea Walser is a Managing Director in Global Financial Crimes Executive at Bank of America. She is responsible for overseeing the anti-money laundering (AML), economic sanctions and fraud compliance programs for the Global Markets division of Bank of America. She serves as the AML Compliance Officer (AML CO) for BofA Securities Inc. and alternate AML CO for Merrill Lynch Professional Clearing Corporation.
Ms. Walser joined the company in 2003, serving in various regulatory change and Chief Operating Officer (COO) roles in Global Markets, including four years in Global Research and two years in the Global Markets COO team. During the Bank of America – Merrill Lynch merger, she served as the co-lead for the Research Project Management Office and following the merger led analysis of proposed regulatory changes for centralized clearing of derivatives prior to the passage of Dodd-Frank.
Joining Global Compliance in 2009, Ms. Walser held roles in Enterprise Compliance; Global Banking and Markets Compliance; and Consumer Compliance prior to joining Global Financial Crimes Compliance (GFCC) in 2015. Her roles included Program Executive, Risk Management and COO roles. Ms. Walser was promoted to Managing Director in January 2012.
Prior to joining Bank of America, Ms. Walser was a senior consultant at Accenture.  Ms. Walser earned a Masters of Business Administration degree and Bachelor of Science degree in finance from Lehigh University.  She is CAMS certified and FINRA licensed.