Sponsor/Advertise 
SIFMA's 15th Annual Anti-Money Laundering (AML) and Financial Crimes Conference is one of the securities industry's most important events, bringing together leading experts from the industry, regulatory agencies, and law enforcement to discuss recent developments and provide practical guidance related to anti-money laundering compliance and illicit financing activity. We are pleased to invite you to participate through sponsorship opportunities available during our must-attend conference!

Sponsorship Benefits - The program and showcase of sponsors throughout SIFMA's Anti-Money Laundering and Financial Crimes Conference are designed to provide you with direct access to the AML, legal/regulatory and compliance audience.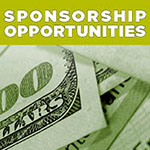 Sponsorship and Exhibit Opportunities
Click here for a comprehensive guide to all sponsorship opportunities at the Anti-Money Laundering and Financial Crimes Conference.
Questions? Contact Antonella DiBello, 212.313.1261 or Diana Serri, 212.313.1258.
Our Sponsors
ACA Compliance Group
ACA Compliance Group ("ACA") is a leading provider of regulatory compliance products, performance services, and technology solutions to the financial services industry in the U.S., U.K., Hong Kong, and Brazil.  Founded in 2002 by former SEC examiners and state regulators, ACA services and develops its products with a team comprised of former SEC, FINRA, FSA, NYSE, CFTC, NFA, and state regulators, as well as former senior managers and technologists from prominent financial institutions and consulting firms.  ACA serves a diversified base of leading investment advisers, private fund managers, commodity trading advisors, investment companies, and broker-dealers. 

Contact:  Dee Stafford, Director of Client Development, ACA Compliance Group | 310.322.8840 |
dstafford@acacompliancegroup.com | www.acacompliancegroup.com  

Learn more about ACA Compliance Group. (PDF)
Alacra Compliance Enterprise
Alacra Compliance Solutions help clients improve the effectiveness of compliance processes with low cost of ownership workflow tools, from CIP to CDD, EDD, and credit investigations.  By integrating disparate datasets into a consistent workflow, Alacra Compliance Solutions eliminate inconsistencies in the processes, which dramatically increases the productivity of the onboarding team.

Contact:  www.alacra.com

Learn more about Alacra Compliance Enterprise . (PDF)
AlixPartners
AlixPartners is a global business advisory firm offering comprehensive services in four major areas:  enterprise improvement, turnaround and restructuring, financial-advisory (including litigation and investigation) services and information-management services.  We serve financial services firms with respect to a wide range of complex issues in matters involving litigation, compliance, corporate investigations, valuation, due diligence and transactions.  See here:  AlixPartners' Financial Services. AlixPartners professionals have the expertise and experience to help clients overcome challenges associated with the Bank Secrecy Act (BSA), the USA Patriot Act, Office of Foreign Assets Control (OFAC) regulations, the Foreign Account Tax Compliance Act (FATCA), and the Foreign Corrupt Practices Act (FCPA).  We specialize in urgent, high-impact situations when results really matter and have more than 1200 professionals in 22 offices across North America, Europe, and Asia. www.alixpartners.com/fas.

Contact:  Sean Dowd, AlixPartners LLP | 212.845.4029 |sdowd@alixpartners.comor Sven Stumbauer AlixPartners LLP | 212.845.4044 |sstumbauer@alixpartners.com|  www.alixpartners.com/fas  

Learn more about AlixPartners (PDF)
Appway
Appway empowers the service industries to move beyond automation toward ongoing digital transformation.  With its toolset, leadership, community, and methodology, Appway enables companies to revolutionize their business models, processes and moments.  Appway's Digital Business Platform gives organizations the power to develop and operate scalable and reliable digital enterprise applications.  With its seamless orchestration of people, knowledge, and systems, Appway promotes collective intelligence and enables businesses to reinvent for the digital age.  The comprehensive platform coordinates all relevant interactions in a collaborative digital workspace and delivers key business insights, inspiring companies to turn their visions into running solutions.  In an era of increasing competition and regulations, Appway, the leader in global client onboarding, works with 4 of the top 5 wealth management institutions.  Headquartered in Zurich with offices in Ticino, New York, Hong Kong, and Singapore, Appway and its award-winning technology serve over 120 service institutions and 175,000 individuals worldwide.

Contact:  www.appway.com


Learn more about Appway. (PDF)
Clarient Global LLC
Clarient Global LLC, is a new DTCC company founded with BNY Mellon, Barclays, Credit Suisse, Goldman Sachs, JPMorgan Chase and State Street. Clarient has been established to provide a centralized reference data and document utility, Clarient Entity Hub, to address global financial market participants' needs for greater control, transparency, and cost reduction and in response to evolving risk management and regulatory requirements, including Know Your Customer (KYC), Foreign Account Tax Compliance Act (FATCA), European Market Infrastructure Regulation (EMIR), and Dodd-Frank. For more information, please visit www.clarientglobal.com.

Contact: www.clarientglobal.com  

Learn more about Clarient Global LLC. (PDF)
Crowe Horwath LLP
Crowe Horwath LLP (www.crowehorwath.com) is one of the largest public accounting and consulting firms in the United States. Under its core purpose of "Building Value with Values®," Crowe uses its deep industry expertise to provide audit services to public and private entities while also helping clients reach their goals with tax, advisory, risk, and performance services.  With a total of more than 3,000 personnel, Crowe and its subsidiaries have offices coast to coast.  Crowe serves clients worldwide as an independent member of Crowe Horwath International, one of the largest global accounting networks in the world, consisting of more than 150 independent accounting and advisory services firms in more than 100 countries around the world.  Crowe provides risk management services to over 400 financial institutions of all sizes and risk profiles and is the only American Banker Association (ABA) endorsed provider of risk consulting services, including regulatory compliance and BSA/AML.   
Contact:  Brookton Behm, CAMS, Principal – Financial Crime Risk Practice Leader, Crowe Horwath LLP | 616.233.5566 | Brookton.behm@crowehorwath.com | www.crowehorwath.com/risk 

Learn more about Crowe Horwath LLP (PDF) 
Dechert LLP
We work with clients to develop comprehensive and practical compliance policies and procedures effectively tailored to meet their AML and sanctions compliance and defense needs.  Our lawyers have represented financial institutions and major financial trade associations on AML and sanctions matters before FinCEN and OFAC.  Members of our team have been invited to testify on BSA matters before the U.S. Department of the Treasury and have served as representatives to the global funds industry before the Financial Action Task Force.  We also represent financial institutions in civil, criminal and administrative actions alleging violations of AML regulations and global sanctions. Our team has advised clients before U.S. federal and state courts, and in administrative proceedings brought by FinCEN, the Financial Industry Regulatory Authority and U.S. federal and state banking and financial regulators.

Contact: Thomas C. Bogle, Dechert LLP, 1900 K Street NW, Washington, D.C. 20006 | 202.261.3360 | thomas.bogle@dechert.com | www.dechert.com  

Learn more about Dechert LLP (PDF)
Deloitte
Deloitte helps clients navigate and resolve crisis, controversy, and transactions, advising them on strategies to mitigate the disruption that naturally occurs when facing these complex matters.

We draw upon our global network, deep industry experience, regulatory understanding, and highly specialized skills to help clients solve tough problems.  Deloitte's Anti-Money Laundering (AML) and Sanctions Consulting practice has been instrumental in helping to resolve a wide variety of money laundering and economic sanctions-related matters for companies globally.  We help clients reduce their risks related to money laundering and terrorist financing and improve their ability to meet regulatory expectations for sound programs and controls.  With in-depth experience and a global network composed of former bank regulators, federal law enforcement officials, financial institution compliance officers, IT specialists, economists/statisticians, bankers and industry specialists, we understand the risks and complexities our clients face and offer a breadth of services to help them respond.

Contact:  Alison Clew, Global Anti-Money Laundering & Sanctions Practice Leader, Deloitte Transactions and Business Analytics LLP, 200 Berkeley Street, Boston, MA 02116 │ 617.437.3059 │ aclew@deloitte.com │ www.deloitte.com 

Learn more about Deloitte. (PDF)
Dow Jones Risk & Compliance
Dow Jones is a global provider of news and business information, delivering content to consumers and organizations around the world across multiple formats, including print, digital, mobile and live events.  Dow Jones has produced unrivaled quality content for 125 years and today has one of the world's largest news-gathering operations with nearly 2,000 journalists in more than 80 bureaus, including The Wall Street Journal, America's largest newspaper by paid circulation. Dow Jones is also the provider of Dow Jones Risk & Compliance, which offers data solutions to help organizations mitigate regulatory, commercial and reputational risks.

Contact:  dowjones.com/risk

Learn more about Dow Jones Risk & Compliance . (PDF)
Exprentis, Inc.
Exprentis, Inc. is a professional services and software solutions firm addressing regulatory compliance and data analysis needs of the financial services industry and its regulatory agencies.  The firm specializes in building, optimizing, and validating analytical and risk models that detect financial fraud, money laundering, terrorist financing, and provide regulatory trade surveillance capabilities.  The core expertise of the Exprentis team is in the financial regulatory knowledge engineering and data mining.  Exprentis also develops a new line of Resolvian technology products.  The Resolvian products use ontological rule representations of regulations and provide specialized automated reasoning and decision making services that help with compliance case investigations and case resolutions.  Exprentis helps financial services firms to improve the efficiency and effectiveness of compliance and risk management technologies and processes.  Analytical models carefully built, optimized, and validated by Exprentis protect financial institutions and their customers against financial crime, regulatory transgressions, and regulatory risks.

Contact:  Tom Dybala, Founder & President, Exprentis, Inc., 8500 Executive Park Avenue, Suite 406, Fairfax, VA 22031 | 703.272.7702 (Main) | 703.347.3277 (Cell) | Tom.Dybala@exprentis.com | www.exprentis.com 

Learn more about Exprentis, Inc. (PDF)
KPMG Risk Consulting
KPMG LLP, the audit, tax and advisory firm, is the U.S. member firm of KPMG International Cooperative ("KPMG International"). KPMG International's member firms have 145,000 professionals, including more than 8,000 partners, in 152 countries.  KPMG delivers a globally consistent set of multidisciplinary services based on deep industry knowledge.  Our industry focus helps KPMG professionals develop a rich understanding of clients' businesses and the insight, skills, and resources required to address industry-specific issues and opportunities.  KPMG's Anti-Money Laundering and Trade Sanctions team is well positioned to assist companies to protect themselves against criminals and regulatory action.  The team has provided AML assessments across the globe and contributed to some of the largest AML investigations and program rehabilitations in recent history.  KPMG's practitioners apply their practical experience of implementing AML programs at major institutions and leverage their regulatory and enforcement backgrounds to help clients address multiple areas of AML program improvement.

Contact:  Teresa Pesce, Principal, KPMG Advisory, Regulatory Enforcement & Compliance, 1350 Avenue of the Americas, New York, NY 10019 | 212.872.6272 | tpesce@kpmg.com | www.kpmg.com

Learn more about KPMG Risk Consulting. (PDF)
Kroll
Kroll's anti-money laundering solutions are designed to help minimize the risks associated with money laundering and other illicit activities and to ensure compliance through the development and management of ongoing programs and processes.  We provide services commensurate with the level of risk involved, including:  establishing policies, procedures and controls that are designed to detect and report instances of money laundering; client onboarding, screening and risk scoring; and enhanced due diligence on higher risk accounts.  Kroll, a global leader in risk mitigation and response, delivers a wide range of solutions that span investigations, due diligence, compliance, cyber security and physical security.  Clients partner with Kroll for intelligence and insight to drive confident decisions about protecting companies, assets and people.

Contact:  Dorian Baker, Managing Director, Business Development – Compliance, Kroll, 600 Third Avenue, New York, NY 10016 | 212.833.3309 | dbbaker@kroll.com | www.kroll.com 

Learn more about Kroll. (PDF)
Lockheed Martin Corporation
Changing regulations, a dynamic economic environment, and rising expectations have made security a vital component of the financial services industry.  Vigilance is required to safeguard financial security in an environment of escalating, sophisticated cyberattacks. Lockheed Martin's approach leverages an advanced set of intelligence tools and a phased, seven-step approach to thwarting the adversary called the Cyber Kill Chain® solution.  We apply Intelligence Driven Defense® integration services to protect securities firms, banks, and asset managers and defend their assets.  This two-fold approach ensures our ability to understand the profile and behavior of our adversaries while maximizing the value of current and future cybersecurity investments.  At Lockheed Martin, intelligent, effective cybersecurity begins with a customer's mission and requirements, and ends with a security solution that is integrated, affordable, proactive, and resilient.  Take a look at the breadth of our service offerings at http://www.lockheedmartin.com/us/what-we-do/information-technology/cyber-security.html.

Contact: Nick Perrelle, Senior Financial Services Industry Executive, 330 Third Avenue, New York, NY 10028 | 347.204.0922 | nick.perrelle@lmco.com | http://www.lockheedmartin.com/us/what-we-do/information-technology/cyber-security.html

Learn more about Lockheed Martin Corporation. (PDF)
Navigant Consulting, Inc.
Navigant's Global Investigations & Compliance practice brings critical expertise and resources to clients to assist them with identifying, assessing and managing the compliance and business risks related to financial economic crimes, money laundering, sanc­tions, bribery and corruption matters, investigative due diligence, FATCA, monitoring and investigations related to fraud, waste and abuse.

Contact:  David H. Brown, Director, Navigant Consulting, Bay Adelaide Centre, 333 Bay Street, Suite 1250, Toronto M5H 2R2, Ontario, Canada │ 416.777.2438 | 646.227.4848 │david.brown@navigant.com │ www.navigant.com

Learn more about Navigant Consulting, Inc. (PDF)
NICE Actimize
NICE Actimize is the largest and broadest provider of financial crime, risk and compliance solutions for financial institutions, as well as government regulators.  The company provides real-time, cross-channel fraud prevention, anti-money laundering detection, and trading surveillance solutions that address such concerns as payment fraud, cybercrime, sanctions monitoring, market abuse, customer due diligence and insider trading:  www.niceactimize.com.

Contact:  Felicia Mutdhastira, NICE Actimize, 1359 Broadway, 5th Floor, New York, NY 10018 | feliciam@niceactimize.com | www.niceactimize.com

Learn more about NICE Actimize. (PDF)
Orrick, Herrington & Sutcliffe LLP
Orrick's White Collar & Corporate Investigations team is well known for their experience in the Bank Secrecy Act (BSA) and Anti-Money Laundering (AML) area, having supervised some of the most significant cases ever brought by the Department of Justice (DOJ).  Partner Jonathan Lopez led the DOJ's Money Laundering and Bank Integrity Unit and was a Fraud Section prosecutor – overseeing landmark BSA matters against MoneyGram and HSBC in addition to leading numerous Enron-related matters.  While at the DOJ, partner Courtney Linn also focused on BSA matters, and was the chief architect of national legislative, regulatory and policy strategies aimed at making more effective use of SARs filed by financial institutions. They are just part of our dedicated team of more than 60 White Collar & Corporate Investigations lawyers practicing around the world, focused on high-stakes criminal cases, investigations and regulatory defense matters.

Contact:  Jonathan E. Lopez, Partner, White Collar & Corporate Investigations, Orrick, Herrington & Sutcliffe LLP, Columbia Center, 1152 15th Street, N.W., Washington, D.C. 20005-1706│ 202.339.8456│ jonathan.lopez@orrick.com │ www.orrick.com  

Learn more about Orrick, Herrington & Sutcliffe LLP. (PDF)
Perficient
Perficient is a leading management & technology consulting firm serving top tier banks and Fortune 1000 financial services clients throughout North America.  We are experts in delivering a wide range of project execution and delivery services to improve the regulatory compliance, efficiency and effectiveness of an institution's AML and Sanctions program.  Perficient works with clients to design, implement, and refine policies, procedures and controls; optimize client onboarding processes, perform compliance and risk assessments, and address data management and quality challenges.  We also help our clients navigate the complexities and regulatory requirements of compliance programs, with services around: program and project management, business and technical requirements, data analysis and testing.  Perficient's deep functional expertise, successful industry track record, strong technical capabilities, and ability to deliver measurable business value makes Perficient a trusted partner to help our clients successfully identify, assess and manage risks associated with money laundering and financial crimes. 

Contact:  Rich Brownstein, Director of Risk and Compliance, Perficient, Inc., 1410 Broadway, 14th Floor, New York, NY 10018 | 646.873.6531 | Richard.brownstein@perficient.com | Perficient.com

Learn more about Perficient. (PDF)
Safe Banking Systems
 For more than 15 years, Safe Banking Systems ("SBS"), a technology enabled company has been "thinking ahead of the risks" to help the financial community and other companies manage enterprise-wide risk in a data driven environment.  SBS solutions for AML and compliance solve key KYC/CDD/EDD issues to combat financial crime and find the "bad guys."  SAFE Advanced Solutions® is an integrated suite of software and services that facilitates complex entity resolution tasks related to screening large customer databases for sanctions, PEPs, and REPs (Reputationally Exposed Persons found in adverse media).  It combines a unique, patented methodology for daily exposure ranking with a probabilistic model for powerful alert scoring results and effective alert management.  SAFE Advanced Solutions® offers comprehensive functionality for List Management, Entity Resolution, Research, Investigation and Reporting and is designed with maximum scalability.  A hosted surveillance model offers the benefits of balancing risk mitigation with sustainable costs.

Contact:  Joseph Spector, Vice President, Sales – North America, Safe Banking Systems, LLC, 114 Old Country Road, Suite 320, Mineola, NY 11501 | 631.547.5400 | joseph.spector@safe-banking.com | www.safe-banking.com 

Learn more about Safe Banking Systems. (PDF)
Schulte Roth & Zabel LLP
Schulte Roth & Zabel LLP is a multidisciplinary law firm serving the litigation, compliance and transactional needs of the financial services industry from offices in New York, Washington, D.C. and London.  We counsel financial institutions, including securities firms, investment advisers, mutual funds, banks and insurance companies, and our advisory and litigation practice addresses securities and bank regulatory compliance and enforcement issues.  Staffed with former SEC Division of Enforcement members, Assistant U.S. Attorneys and other DOJ prosecutors, and a former FinCEN attorney, as well as former regulatory counsel for a major investment bank, we conduct internal investigations and represent clients in examinations, investigations and litigation brought by the DOJ, SEC, CFTC, FINRA, regional exchanges, state and local prosecutors and state securities regulators.  We also represent clients on corporate compliance issues and regulatory litigation arising under AML statutes and regulations, OFAC sanctions programs and the FCPA.  Our advisory work includes counseling investment banking institutions, institutional and retail brokerage firms, clearing firms and prime brokerage firms, investment funds and managers, national accounting firms, public and private companies, and officers and directors on AML, OFAC, FCPA and other compliance matters.

Contact:  Betty Santangelo, Schulte Roth & Zabel LLP, 919 Third Avenue, New York, NY 10022 | 212.756.2587 | betty.santangelo@srz.com | www.srz.com

Learn more about Schulte Roth & Zabel LLP. (PDF)
Thomson Reuters Accelus
Thomson Reuters Accelus helps organizations to manage their business more effectively - on both a strategic and an operational level - by providing the intelligence and tools needed to make informed business decisions based on risk and opportunity. Accelus delivers market-leading solutions for enterprise governance, risk and compliance management, policy management, global regulatory intelligence, financial crime, anti-bribery and corruption, supply chain risk, enhanced due diligence, training and e-learning, as well as Board of Director and disclosure services. We provide customer identification solutions for any market or organization -- as well as capabilities for client on-boarding, screening software, enhanced due diligence and transaction monitoring.

Contact: Thomson Reuters Accelus, 3 Times Square, 3rd Floor, New York, NY 10036 | 646.223.4000 | http://accelus.thomsonreuters.com/contact-sales | http://accelus.thomsonreuters.com

Learn more about Thomson Reuters Accelus. (PDF)
Wilmer Cutler Pickering Hale and Dorr LLP
WilmerHale offers unparalleled legal representation across a comprehensive range of practice areas that are critical to the success of our clients.  We practice at the very top of the legal profession and offer a cutting-edge blend of capabilities that enables us to handle deals and cases of any size and complexity.  We are 1,000 lawyers strong, with 14 offices in the United States, Europe and Asia, and are committed to quality and excellence, ensuring the success of our clients around the globe.  With the increasing frequency and severity of anti-money laundering (AML) penalties, the business need for AML regulatory counseling and enforcement defense has never been greater.  WilmerHale is a recognized leader in both areas, representing banks, broker-dealers and other traditional financial institutions, as well as institutions such as mutual funds, insurance companies, hedge funds, investment advisers, money services businesses and others.

Contact:  www.wilmerhale.com

Learn more about Wilmer Cutler Pickering Hale and Dorr LLP. (PDF)

SIFMA's Strategic Partners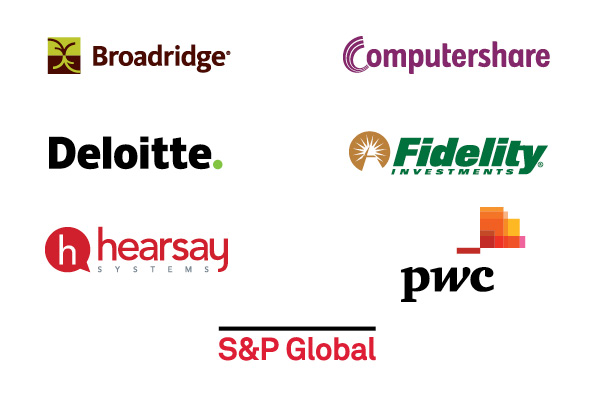 ---
---