New in 2015: Earn up to 10 CAMS Credits!

SIFMA's 2015 Anti-Money Laundering & Financial Crimes Conference has been accredited to provide up to ten (10) Certified Anti-Money Laundering Specialist (CAMS) credits.  This year's program brings together the leading experts from the industry, regulatory agencies and law enforcement to discuss new trends in financial crime; emerging issues relating to anti-money laundering, economic sanctions and anti-bribery/anti-corruption compliance; and changes in regulatory expectations and requirements.  Now in its 15th year, this is the only conference in the AML space tailored to broker-dealers and other members of the securities industry.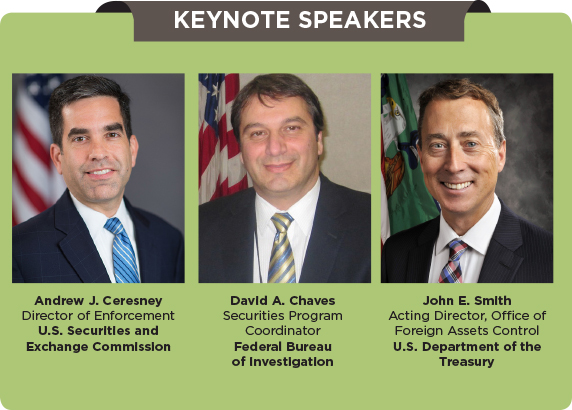 Join us on February 24-25, 2015 at the Marriott Marquis in New York City to discuss the latest developments in the AML space; obtain practical guidance for implementing effective compliance programs to address money laundering and other financial crimes; and network with AML professionals in the compliance, audit and legal functions of firms from around the country, as well as various service providers and key AML regulatory and law enforcement professionals.
Over the last decade, compliance professionals have gained in stature as businesses have faced new regulatory challenges, a challenging economic environment, and expanding expectations, and the role of compliance is as vital as ever to ensuring that our financial system remains safe, secure and vibrant.
Our Sponsors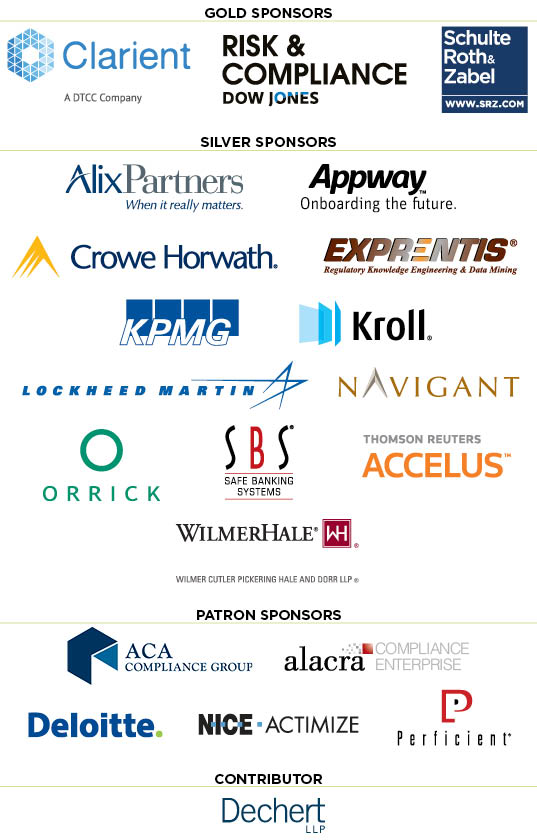 ---
---