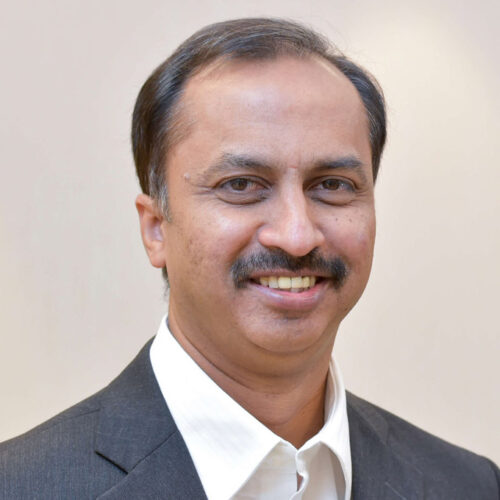 Vivekanand Ramgopal
R. Vivekanand (Vivek), is Vice President and Co-Head of TCS Financial Solutions, the financial products business of Tata Consultancy Services. As a part of this role, he is responsible for the realization of strategic growth initiatives encompassing Cloud, Digital and Blockchain technologies. In addition, Vivek is responsible for business development and market penetration of the TCS BaNCS suite of products, including Sales and Marketing functions. He is also the executive owner for key relationships.
In the course of his 25-year career with TCS, starting with the landmark Settlement project for the SIX Group, Switzerland, Vivek has played a key role in mission critical implementations in over 25 countries globally. He also led the conceptualization and growth of the TCS BaNCS for Market Infrastructure solution into one of the leaders in the post trade space, and the delivery of TCS BaNCS Capital Markets solutions.
In the course of his career with TCS, Vivek has held various horizontal roles that have helped shape TCS' products business across Banking, Capital Markets and Insurance. He has considerable experience in application software development and management of large turnkey engagements, which he has applied to continuously drive new operational models that deliver agility and efficiency.
One of the early adopters of Object Technology, he has been a member of the IEEE Computer Society Technical committees on Computer Architecture and Software Engineering, and is a Senior Member of the IEEE. He is a regular speaker in many Technology and Capital Markets forums.
Vivek holds an M.S, in Electrical Engineering/Information systems from Clemson University, USA. A former University cricketer who also led his High School cricket team to success, he is an avid sports fan, traveler, photographer and blogger. Vivek lives in Chennai in Southern India with his wife and two daughters.