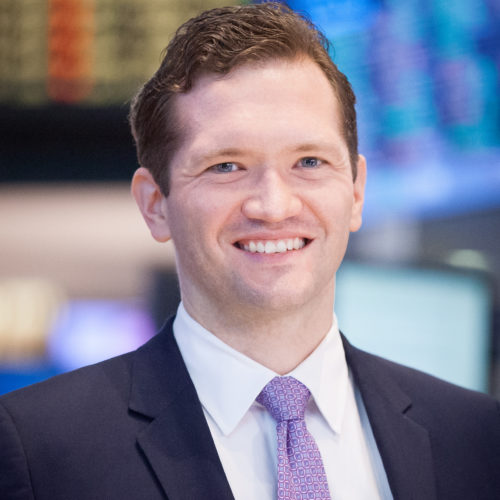 Steve Crutchfield
Steve Crutchfield is Head of Market Structure and Electronic Trading Strategy at Chicago Trading Company (CTC), a proprietary, cross-asset options market making firm based in Chicago and London.
Prior to joining CTC, Steve served as Executive Vice President and Head of Options, ETPs, and Bonds at the New York Stock Exchange (an ICE company), where his responsibilities included oversight of the Amex and Arca options exchanges, the NYSE Global Index Group, and the nation's largest platform for ETF/ETP listings on NYSE Arca.  Steve was also CEO and a member of the Board of Directors of NYSE Amex Options LLC, and sat on the Board of Directors of the Options Clearing Corporation from 2012 to 2014.
Before joining NYSE in 2010, Steve was Chief Operating Officer at Matlock Capital LLC, a proprietary options trading firm, where he supervised trading, quantitative research, and technology.  Prior to joining Matlock, Steve was Managing Director of research and development at Botta Capital Management, an options market maker.
Steve holds an MBA in Econometrics and Analytic Finance from the University of Chicago Booth School of Business, an MS in Computer Science from Stanford University, and a BS in Electrical Engineering from the Johns Hopkins University. He was named one of the Crain's New York Business "40 Under Forty" in 2012.  Steve lives in Chicago with his wife Shirley.