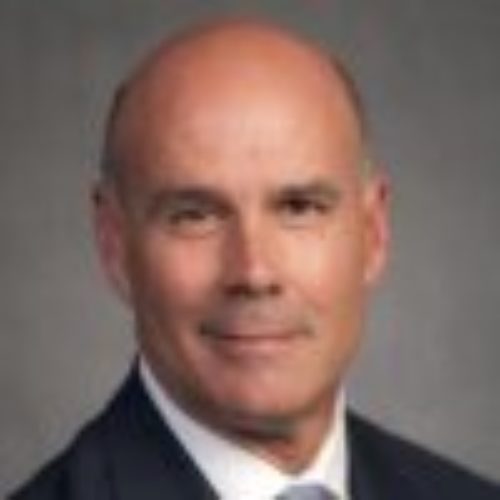 Stephen D. Gresham
Mr. Gresham is a 35 year veteran of the wealth management industry. He was most recently Executive Vice President and Head of the Private Client Group at Fidelity Investments, serving more than 9 million families with $1.6 trillion of assets. During his tenure, the Private Client Group more than doubled in size and the client satisfaction score rose from 8 to 61. He joined Fidelity in October 2008 after seven years helping to lead the turnaround of The Phoenix Companies and its successful asset management spinoff, Virtus Investment Partners (NYSE -VRTS).
Mr. Gresham has been at the forefront of financial services transformation and innovation. He received a 2015 Telly Award for innovation in financial services marketing, was recognized with the 2013 Pioneer Award for lifetime industry contributions from the Money Management Institute and was named Mutual Fund Marketer of the Year in March 2006 by Institutional Investor/Fund Action. He has led successful efforts as an executive or consultant at many financial services companies in the global marketplace, including Merrill Lynch Private Wealth International, the Smith Barney Consulting Group, The Citigroup Private Bank, The Charles Schwab Company, Merrill Lynch Canada, the AGF Funds and AIM Distributors. Mr. Gresham served as 2017 co-chair of the Private Client Services Committee for the Securities Industry and Financial Markets Association (SIFMA). He is a former director of The Money Management Institute and a founding director of the International Money Management Institute in London. He also serves as a member of the financial services advisory board at Salesforce.com.
Mr. Gresham is a leader in understanding trends facing the wealth management industry. He has served as adjunct lecturer in international and public affairs at the Taubman Center for Public Policy at Brown University and as co-chair of Brown's "As America Ages" initiative. He is a member of the Working Group on the Financial Abuse of Older People based at Cornell University, and co-authored a Presidential Symposium paper at the 2017 annual meeting of the International Association for Geriatrics and Gerontology. Mr. Gresham has appeared on CNN, PBS, USA Network and Bloomberg Radio and Television. He has published more than 100 articles about wealth management and has been featured in Business Week, Fortune, Investment News and The New York Times. He is the author of five books about wealth management, including The New Advisor for Life (John Wiley & Sons, 2011) and (with Arlen Oransky) The New Managed Account Solutions Handbook (Wiley, 2007).
Mr. Gresham is a graduate of Brown University.