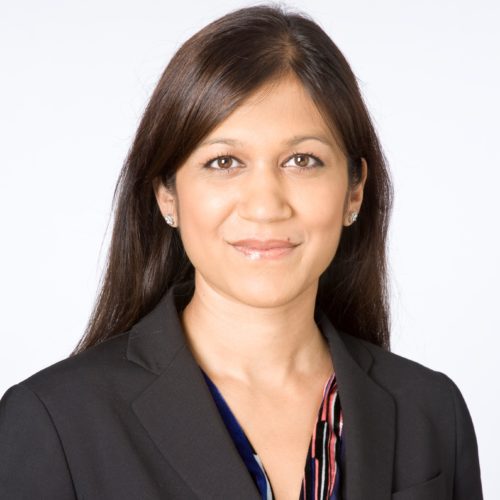 Sonali Das Theisen
Sonali Das Theisen is Head of Fixed Income Market Structure at Bank of America Merrill Lynch.  Ms. Theisen helps devise the firm's strategy for new business opportunities, and oversees electronic trading initiatives in her role.  Ms. Theisen also contributes to her firm's efforts to develop electronic efficiencies in the corporate new issue process.
In the US, Ms. Theisen was recently appointed to serve on the SEC Fixed Income Market Structure Committee (FIMSAC).  In Europe, Ms. Theisen serves as the Chair of the Secondary Markets Practices Committee of the International Capital Markets Association (ICMA).
Prior to joining Bank of America in 2018, Ms. Theisen spent five years at Citi as Global Head of Market Structure and Data Strategy for Credit and Securitized Products.  Prior to that, she was head of Credit E-trading at Barclays.  She has also held positions at Bear Stearns in Credit Sales, and at Goldman Sachs as a CDS trader.
In the industry, Ms. Theisen collaborates with market participants, regulators, policy makers, and trading venues to promote responsible evolution in Fixed Income Markets.  Over the course of her career, she has written data-driven comment letters on proposed legislation such as MiFID II and Dodd-Frank, as well as presented analysis on market liquidity in several regulatory forums. She speaks regularly at industry conferences, and has been cited in the Financial Times, Wall St. Journal, Risk Magazine, and Bloomberg News.
Ms. Theisen graduated cum laude from Harvard in 2000, with a Bachelor's degree in Economics and Citation in Spanish.  She serves on the board of the Lulu & Leo Fund, a creative education non-profit dedicated to helping children and families develop creative confidence.